Hello freelancers! 
We know how tough it can be to handle many individual projects and meet deadlines. Time is super important for you, just like money.
You've probably heard the saying "time is money" by Benjamin Franklin, right? Well, it's really true.
Now, what if we told you there's a cool way to make sure you're not missing out on any profits? 
All you have to do is add a special tool to your collection…
So let us show you the best apps that can help you keep track of your time as a freelancer in 2023.
What is a freelance time tracking app?
Time tracking apps for freelancers are digital tools that enable you to effortlessly monitor, record, and manage the hours you dedicate to various projects and tasks. 
These apps help you maintain a clear overview of your time allocation. As such, they ensure accurate billing, enhanced productivity, and effective time management in your freelancing endeavors.
Why freelancers need a time tracking app
As a freelancer, you live in a dynamic world where projects come and go faster than a hot potato.
To make sure you're on top of your game, here's why grabbing a time tracking app should be your first move:
Maximize your earnings
"Time is money" is not just a catchphrase. Tracking your time is like having a money-meter for your freelance hustle. 
With a time tracking app, you won't be left scratching your head when you're sending out invoices. It logs every second you put into your work, ensuring you get paid for every minute of your effort.
Budget your time like a pro
In the freelancing sphere, knowing how to manage your time is like having a secret weapon. A time tracking app lets you keep track of every task and project, helping you budget your time like a seasoned pro. 
When a client asks how long that killer blog post took, you'll have the numbers at your fingertips, boosting your professionalism.
Skyrocket your productivity
Time flies when you're freelancing, but a time tracking app can help you keep up. It's like having a productivity guru in your pocket. By monitoring your time, you'll pinpoint where you're slaying tasks and where you're dragging your feet. 
This insight helps you cut out distractions and focus on the tasks that move the needle.
Master your priorities
Freelancers juggle multiple projects like circus performers. A time tracking app acts as your trusty compass, guiding you through the chaos.
It reveals patterns in your work, highlighting which clients or projects are your MVPs and which ones are stealing your time. With this knowledge, you'll make smarter decisions about where to invest your time.
Embrace work-life balance
Remember, freelancing isn't all about work. You're a human being, not a 24/7 work machine. A time tracking app isn't just about boosting productivity - it's also your friendly reminder to take a breather. It ensures you're not sacrificing your well-deserved downtime for the sake of squeezing in more work.
The best time tracking software app for a freelancer: top seven picks
Taking advantage of these benefits is possible only with a powerful solution.
Here are our 7 top picks:
Unrubble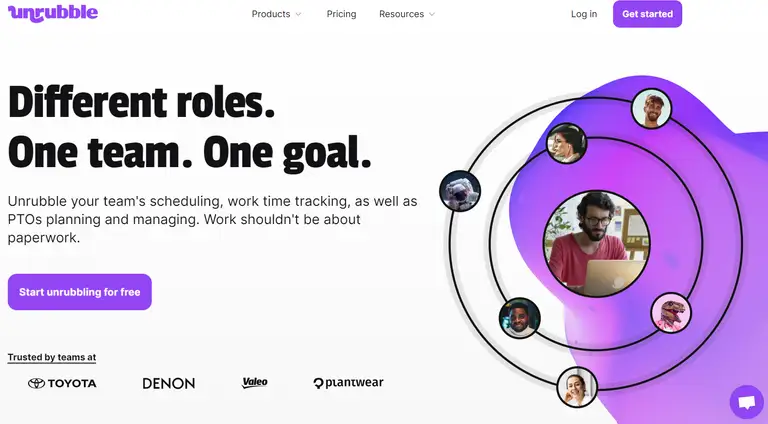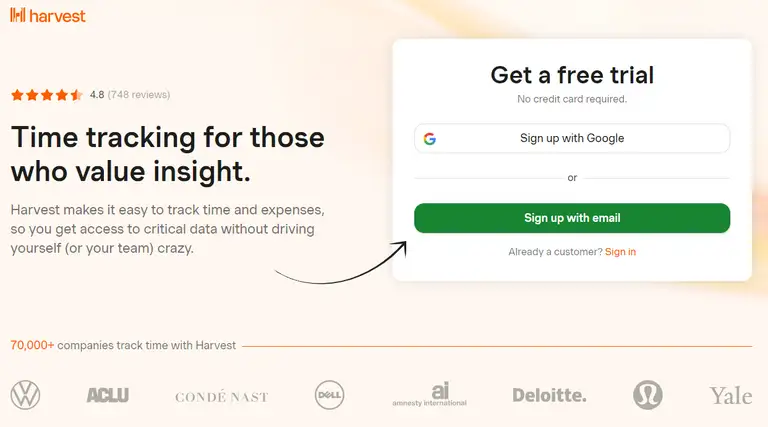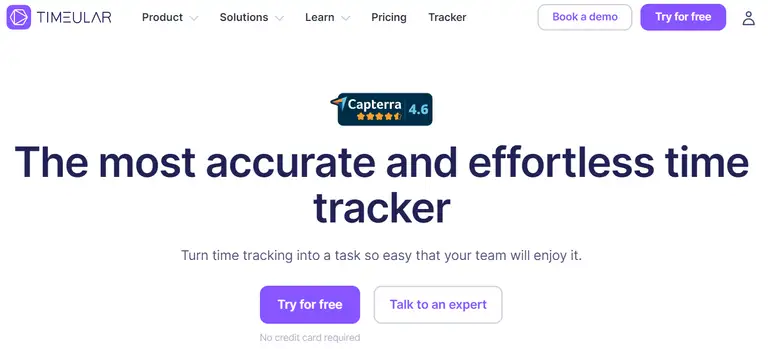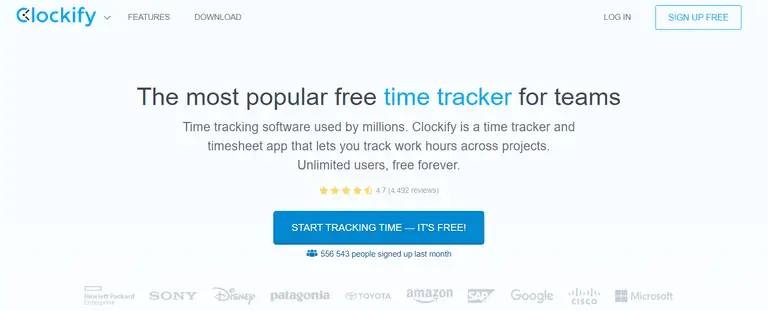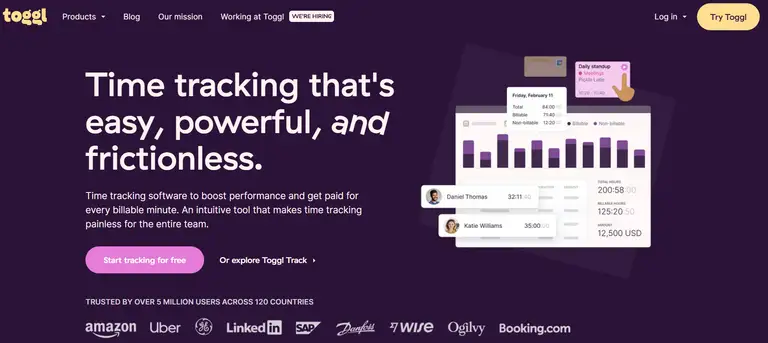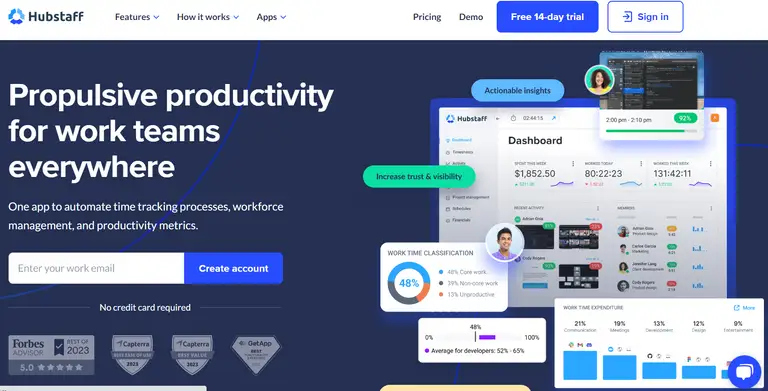 If you found this post useful #share it: