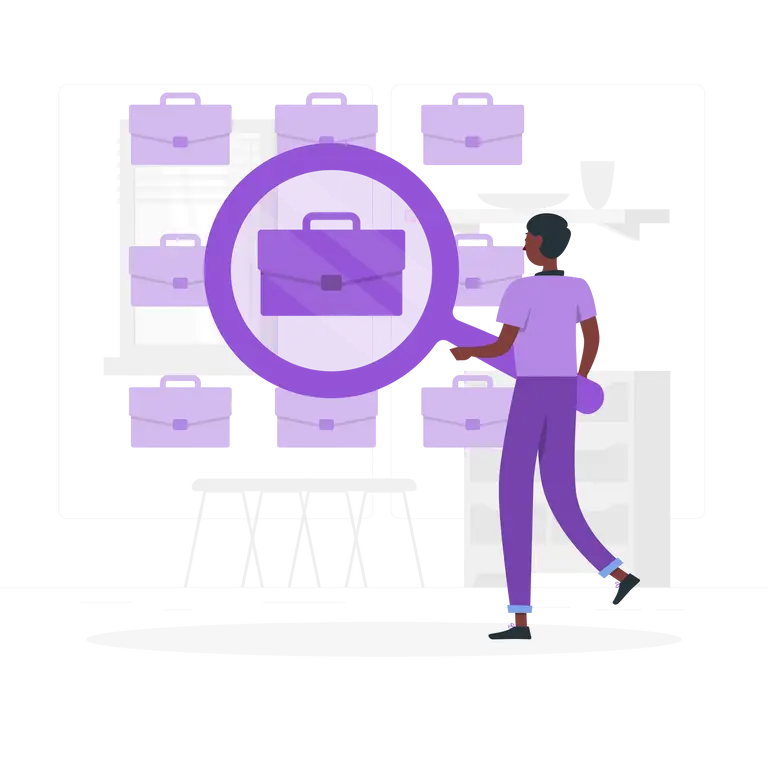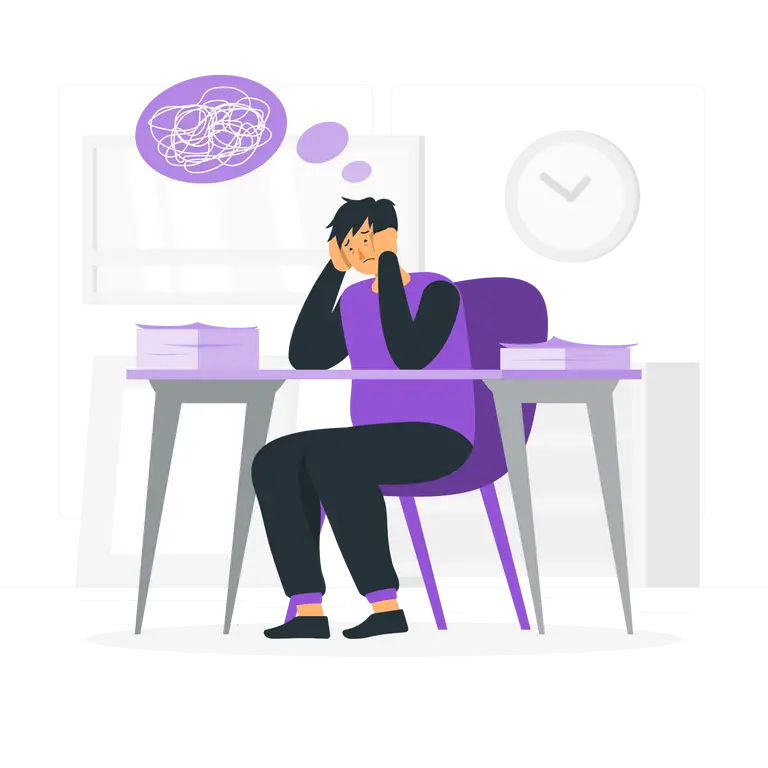 Communication and collaboration issues
Coordinating communication and collaboration among your team members who work different shifts can be challenging. In this case, misunderstandings and decreased efficiency are likely to occur. The schedule could hinder effective teamwork and communication, so be mindful of that.
Reduced predictability
Predicting work schedules in advance becomes difficult with rotating schedules. For employees, it gets challenging to plan personal and family commitments. 
This lack of predictability can impact how well your employees get organized for both work and personal responsibilities.
Higher turnover rates
The demanding nature of rotating schedules may contribute to higher turnover rates, as some employees may seek more stable and predictable work environments. 
Many people may find it challenging to adapt to the uncertainties that this type of schedule gives rise to.
💡 While a rotating schedule offers benefits such as variety, skill development, and optimized resource utilization, it comes with challenges related to employee well-being, work-life balance, and effective teamwork. 
You must carefully weigh these factors and consider the nature of your business and workforce before implementing a rotating schedule. Employees may have different preferences, and a thoughtful approach is necessary to balance the advantages and disadvantages of this scheduling system.
The types of rotating schedules
There are several types of rotating work schedules, and they are designed to meet the needs of different industries, organizations, and employee preferences.
Here are some popular types:
Fixed shift rotation
Employees work a fixed set of shifts that rotate regularly.
Example: a week of morning shifts followed by a week of afternoon shifts.
Pitman shift schedule
In the Pitman schedule, shifts rotate forward, often in a pattern of morning, afternoon, and night shifts.
Example: morning shifts on week one, afternoon shifts on week two, night shifts on week three.
DuPont shift schedule
When it comes to the DuPont schedule, there typically are four crews with a repeating pattern of day shifts and night shifts.
Example: 4 days on the day shift, followed by 3 days off, then 4 days on the night shift.
Panama shift schedule
Employees work both day and night shifts in a short cycle.
Example: two days of morning shifts, followed by two days of night shifts.
2-2-3 rotation
A 2-2-3 rotating schedule occurs when employees work two consecutive days, followed by two days off, and then three consecutive days.
Example: work Monday and Tuesday, off Wednesday and Thursday, work Friday, Saturday, and Sunday.
4-3 ten-hour rotation
Employees work four days in a row, followed by three days off, with each shift being ten hours.
Example: work Monday to Thursday, off Friday to Sunday.
Continuous crewing
A continuous operation with multiple crews working in shifts.
Example: 24/7 operations with three or four crews working 8 or 12-hour shifts.
💡 These schedules offer flexibility and variations to accommodate different work environments and employee preferences. The choice of a rotating schedule depends on factors such as industry requirements, employee work-life balance, and operational needs.
Which industries use the rotating schedule?
Rotating schedules, depending on the exact form, are commonly used in various industries. 
Have a look yourself:
Pitman schedule industries
Examples: manufacturing plants, healthcare facilities, and call centers.
Usage: to ensure continuous operations, especially in industries that run 24/7.
Fixed schedule industries
Examples: traditional offices, administrative roles, and government offices.
Usage: common in standard office settings where employees work a consistent 9-to-5 schedule.
DuPont schedule industries
Examples: chemical plants, emergency services, and utility operations.
Usage: for industries that require extended periods of continuous operation.
4-3 schedule industries
Examples: retail, hospitality, and some manufacturing.
Usage: provides a balance between work and off days, commonly seen in service-oriented industries.
Eight-hour shift industries
Examples: manufacturing, healthcare, customer service.
Usage: common in various sectors, offering a standard workday structure.
24-hour shift industries
Examples: emergency services, utilities, and some manufacturing.
Usage: essential for industries that demand continuous operation throughout the day.
💡 In short, different industries adopt rotating schedules based on their operational needs.
Pitman schedules are prevalent in continuous operations.

Fixed schedules are good in traditional office environments.

DuPont schedules are suitable for extended operations.

4-3 schedules are a good fit for service industries.

Eight-hour shifts are applicable in various sectors.

24-hour shifts are a nice match for industries that require constant vigilance.
Teamwork is integral in all these schedules to maintain efficiency, employee well-being, and seamless transitions.
How to create a rotating shift schedule 
Are you curious about how you can create your own rotating schedule? Here is how.
Choose the type of rotating schedule
Take a moment to figure out what type of rotating shifts would work best for your crew. Consider factors like workload and the preferences of your awesome team.
Explore Unrubble's scheduling features
Take advantage of Unrubble's powerful scheduling features, including schemas and drag-and-drop functionality. Familiarize yourself with the platform's capabilities to make the scheduling process efficient.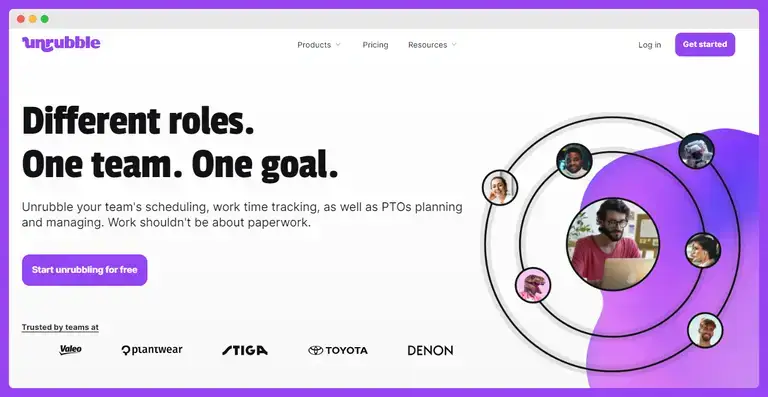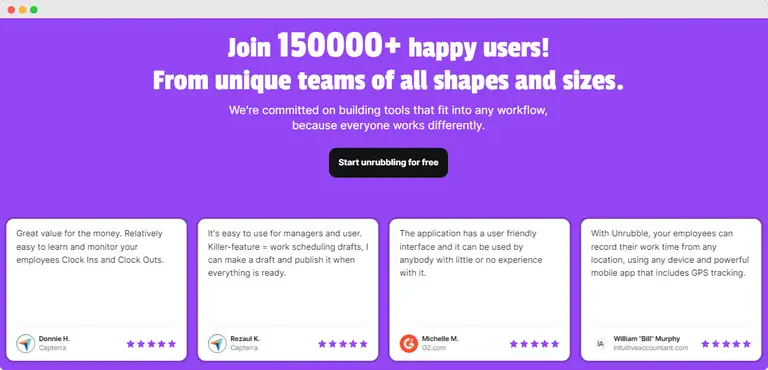 If you found this post useful #share it: