What causes stress at work?
As stress can be one of the biggest contributing factors to lowered productivity, it can be especially important for employers to ensure that the workspaces they provide are designed to minimise stress and anxiety at work as much as possible. When it comes to how to eliminate stress, there's a lot that you can do, but what causes stress at work in the first place?
The answer is many factors, from a dreary workplace, desks that limit employee contact and even unhealthy food options throughout the office. Issues at home can carry over to the workplace and employee/employee relationships can also have an impact.
The good news is that the signs are easy to spot, diagnose and treat, so eliminating stress doesn't have to be complicated or difficult for either employees or employers to address.
What are the signs of stress at work?
Common signs include:
Lower productivity

Employee arguments

Employees taking lots of breaks

Missed deadlines

Distracted work ethic

Increased mistakes

Shortness with colleagues

Disinterest in the workplace or upcoming projects
How to deal with workplace stress?
A term that has been adopted by many companies in recent years is workplace wellness, and this has a strong reliance on the physical and mental wellbeing of the workforce and not just the ambiance of the office. Companies are being encouraged to offer subsidised gym memberships, promote walks at lunchtime and even to implement contests with rewards to instigate better fitness practices (you could get employees to track their steps or participate in fun runs once a month for example) to reduce stress at work.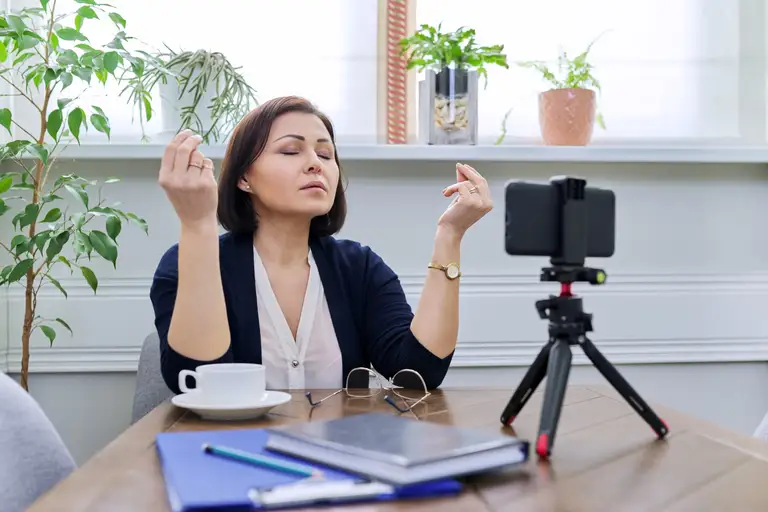 Putting healthy snacks in the vending machines and offering as many nutritious choices as possible on the canteen menu can all be good ideas. Research suggests that simply putting yogurt and fresh fruit in the communal fridge is considered to be a workplace perk. Getting employees out of the office at break times can also be a good idea, so maybe consider creating a space outdoors where they can hang out to contribute to a happier general ambience.
Putting a focus on the general health and wellness of all of your staff can promote a more engaged ambiance – and you're certain to see results.
Three ways to reduce employee stress and anxiety
Let's take a look at 3 ways to get the productivity you want from your workforce:
Create an environment that works for you #1
The main thing to keep in mind is that your workplace is unique to both your business and employees, so considering your specific needs is going to be more beneficial than taking more generalised steps as the causes of stress at work differ for everyone.
One of the first things to do is talk to your employees and discern what a stressful vs comfortable workspace feels like. The focus needs to be on what will increase the production of work, while being safe and calm.
Make sure that your employees feel like you're taking their opinions on board. Keep communication open and give examples of the steps you are going to take to accommodate their wants – and most importantly, follow through on as many suggestions as you are able (give explanations if things are not possible). Feeling valued can be half the battle when eliminating stress in the workplace, so do what you can to improve feelings of give and take, while maintaining a professional stance that won't get you walked all over.
Give the office a makeover #2
While this may seem like a simple fix, or like you're papering over the cracks, it can be worthwhile to give the current workspace an overhaul if you're thinking of how to deal with stress at work. This doesn't have to cost thousands to do either, simple changes like upgrading the coffee machine (or even buying better quality coffee) can be helpful. Rearranging furniture to increase employee engagement or office-flow can be good too, as can a brighter coat of paint to bring in more natural light. Switching to daylight bulbs where necessary in the office can have more of an impact than you may realise, so even something as simple as lighting can be of massive benefit.
Allow for flexible hours and remote working #3
Remember that your workforce was hired for their skills and compatibility with your company, so don't let traditional workplace restrictions hold them back. Working from home has become especially prevalent since the pandemic, and being flexible and allowing for home work where possible can up productivity considerably when there are signs of stress at work. If you trial certain employees who express an interest in a less regimented way of working and be sure to give employees the right amount of leave, you'll likely see a significant increase in the drive and motivation that has so far been lacking.
Final thoughts
As you can see, eliminating stress in the workplace is something that can be done rather quickly, but there are still things that you can do that will take time to show their worth. Try to promote team-building exercises, arrange days out once a month or so and encourage a more positive mindset for all of your staff. Implementing better management strategies and going to HR (or even upper management) for help can be worthwhile, so don't be too shy to ask for help.
Overhauling your teams could also be a necessary task – workers who no longer want to work can drag your business down, so don't be afraid to make big changes and improve morale. Create positions within the office to reward good workers and incentivize those who are lacking; giving employees aspirations is only going to have a positive impact after all, so what have you got to lose? Introducing new models like The Scrum Framework or encouraging critical thinking could be worth a thought for optimum results.
If you found this post useful #share it: