Did you know that since 1979, people have become 60% more productive at work? That's pretty amazing progress.
But guess what? We think there's still room for even better results.
Now, imagine having a tool that could help you do just that. That's where work productivity trackers come in. They're not just about keeping an eye on things – they help you work smarter, get things done, and maybe even achieve more than you thought possible.
In this article, we'll explore these cool tools and introduce you to the 11 best ones. 
Let's find the perfect productivity tracker for you.
What is a work productivity tracking app? Time tracker definition
A work productivity tracking app, commonly known as a time tracker, is a software application designed to monitor and record the activities and time spent by individuals or teams on various tasks and projects. 
These apps are valuable for individuals, freelancers, or teams looking to analyze and enhance their productivity by gaining insights into how time is allocated throughout the workday.
Why you need a time tracking app - the benefits of a tracker app
A good and reliable time tracker app can be useful for various reasons.
Let's look at it from three different perspectives:
From the employer's perspective:
Efficiency and productivity

- a time tracking app lets employers monitor and analyze how employees spend their work hours. This insight helps in identifying bottlenecks, optimizing workflows, and fostering a

more efficient

and productive work environment.

Project costs and billing

- for businesses involved in project-based work, time tracking is crucial for accurate

project costs

. Employers can use the data to bill clients accurately, allocate resources effectively, and make sure that projects remain profitable.

Resource allocation

- understanding how time is distributed across different tasks and projects contributes to better resource allocation. Employers can identify areas of overstaffing or underutilization and make informed decisions to

optimize their workforce

.
From the employee's perspective:
Personal productivity

- time tracking empowers employees to manage their own productivity. When they visualize where their time is spent, individuals can identify time-wasting activities, set priorities, and improve their overall efficiency.

Work-life balance

- employees can use time tracking to ensure a healthy

work-life balance

. Thanks to monitoring their work hours, they can avoid

overworking

, set boundaries, and allocate time for personal activities and relaxation.

Performance recognition

- accurate time records serve as a tangible measure of an employee's contributions. It provides a basis for recognizing and rewarding hard work, efficiency, and meeting deadlines. As such, it fosters a sense of accomplishment.
From the freelancer's perspective:
Accurate billing

- freelancers often charge clients based on the

hours worked

. A time tracking app allows for precise billing. This way, a freelancer can reduce disputes and make sure they get fair compensation for their time and effort.

Project management

- self-employed professionals juggle multiple projects simultaneously. Time tracking helps in

managing these projects

effectively, meeting

deadlines

, and avoiding over-commitment. All thanks to a clear view of the time invested in each project.

Self-evaluation and improvement

- freelancers are their own bosses. Time tracking allows them to evaluate their own performance, identify areas for improvement, and refine their work processes to enhance productivity and client satisfaction.
Start tracking time with these top 11 employee productivity apps in 2023
If you want to take advantage of these great perks we've just mentioned, you need a solid tool for this purpose. 
Below, we share with you our top 11 picks when it comes to everything time tracking and productivity-related:
Unrubble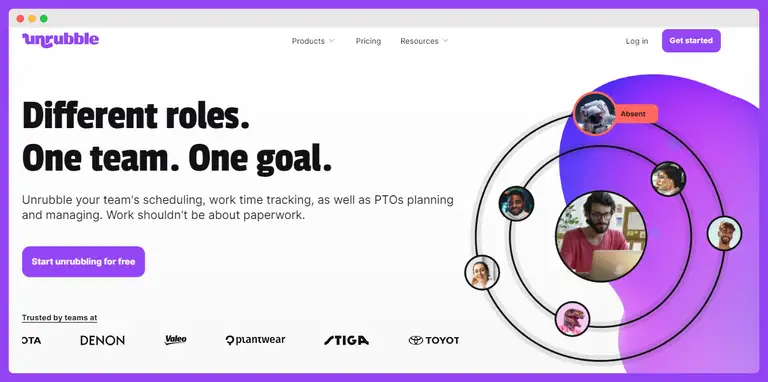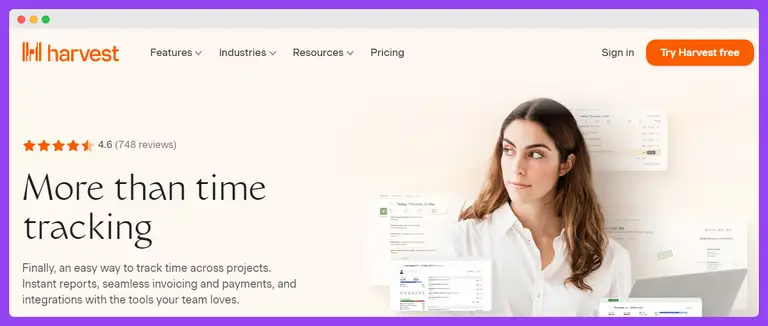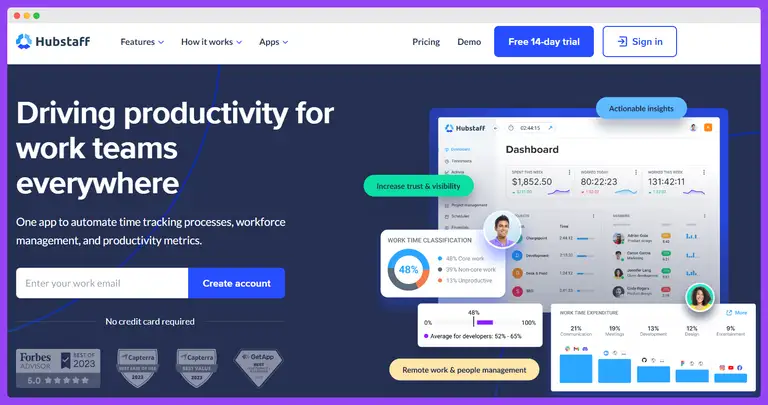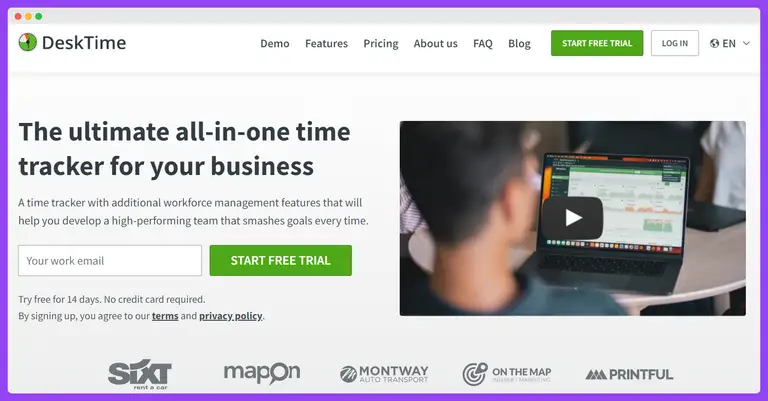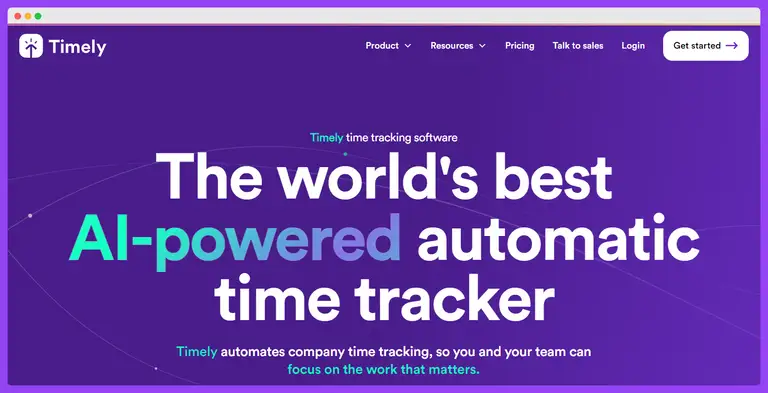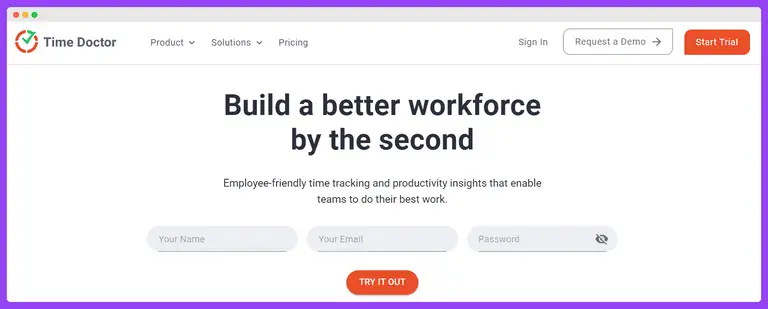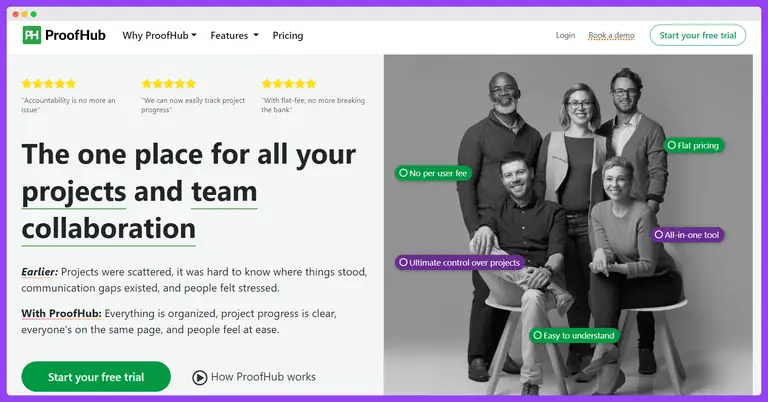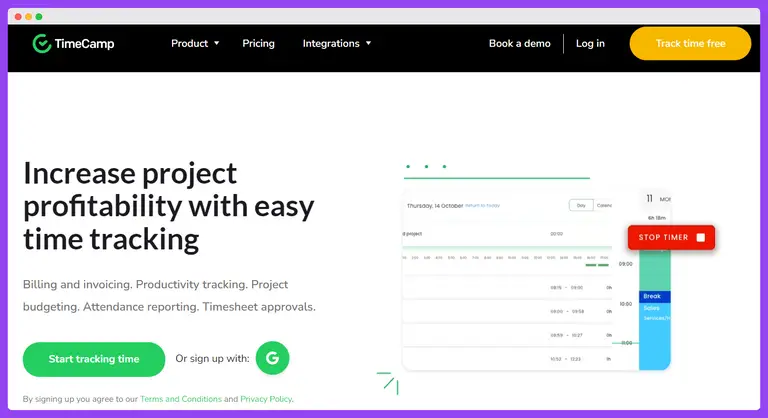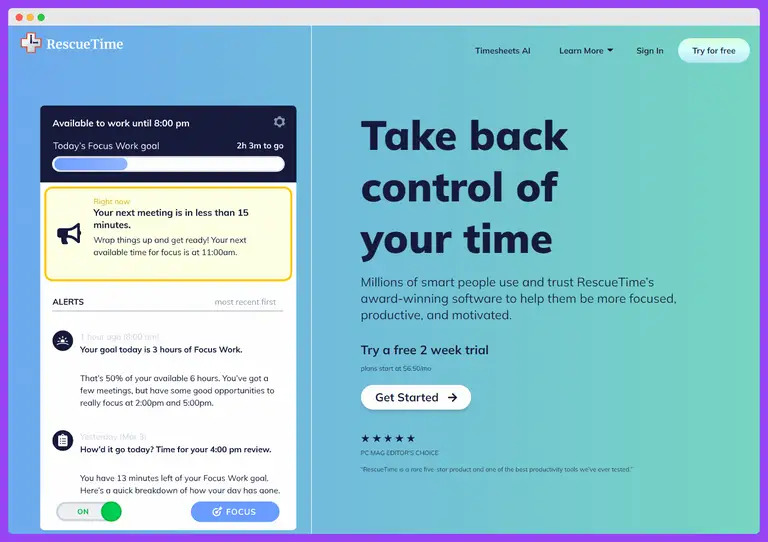 If you found this post useful #share it: