As a manager or team leader, you're always looking for opportunities to motivate your people. You know that when your employees are happy, then productivity will be high, sick days will be low, and they won't be looking for new jobs. Employee recognition is one aspect of management that can significantly impact the success of your company.
In this article, we look at why it's essential for high-performing teams, and we provide you with 25 staff appreciation and recognition ideas, and not just Employee Appreciation Day, which won't break the bank to put in place.
Why Employee Appreciation is Necessary?
Our employees spend so many hours every year within the work environment. And while it could be argued that they get paid to be there and do their jobs, feeling appreciated can make a massive difference to a member of staff's state of mind.
That's because whether it's our personal or our professional happiness when we feel valued and appreciated, we have a bounce in our step and a desire to do well. If you have children, then you might be familiar with Teacher Appreciation Week, Employee Appreciation week, you might not be so familiar with!
When our employees don't feel appreciated, it can seem as if they're missing a connection with other team members and that their boss just overlooks their achievements. In that situation, the chances are that they're going to be feeling pretty neglected and undervalued.
If you manage a team of employees, you might be wondering how to motivate and encourage their top performance levels. Well, just how often do you say 'thank you' or even 'well done'?
What do Companies do for Employee Appreciation Day?
Some businesses go for a big celebration one day every year or even dedicate a week for employee appreciation. It might include a game for you to motivate your teams, encourage inter-department communication, or just a chance to catch up with each other. But what then happens for the other 364 days? Sometimes appreciation or reward needs to immediately follow an action for it to be of value. An employee who has just worked through a difficult situation needs to know that they're appreciated as soon as possible to allow them to bounce back for the next challenge.
So, we'd absolutely recommend you have a day with a strong emphasis on appreciating employees; it can be a great team working or interdepartmental opportunity but then make sure that managers' top-up' with more appreciation for their people throughout the year.
Why do Appreciation Words for The Team Matter?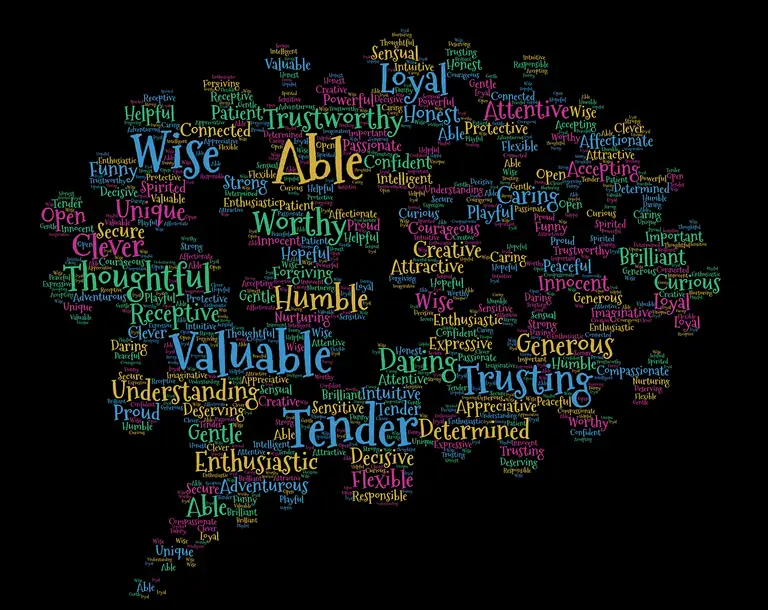 Sometimes, it's less about big gestures, and it's more about appreciation words. Telling employees how much they are appreciated or how you recognize the effort they put in, or the quality they achieve is a great way to show they are valued. But make sure it's sincere and used when it's warranted. A boss who always tells people how wonderful they are or uses faint praise quickly loses any benefit from it.
Let them know the reason.
When you acknowledge someone, it's essential that they have complete clarity over what they're being recognized for; this makes it much easier for them to repeat that behavior in the future. If you just say, 'good job,' was it everything they did that was good or was it a particular aspect you wanted to emphasize? 'Great job on the deadline!' would provide much greater clarity for the employee.
Acknowledge the impact
If there is a 'so what' factor to your appreciation, it's going to lose its impact. So rather than just 'great job on the deadline,' it becomes 'great job on the deadline, it meant that we have now hit our reporting target for this month.' Now the employee is aware of the positive impact that their work has resulted in.
Consider the Generations
In the article by Naomi Simson, Seven Generational Paradigms, it's suggested that employees of different age groups may need recognition in different ways. That's because what's a staff morale booster for those in their twenties may be considering anything but, for those in their sixties. We do need to take great care here not to categorize people; we all know someone in their seventies with more get up and go than someone in their teens!
Verbal or Written?
When appreciation is given verbally, its impact can quickly disappear, especially when given in the middle of a busy day or office. A well-written email can be filed away and looked at again, especially when having a challenging day!
Boost Employee Morale with These 29 Appreciation Ideas
We've brought together the top 29 employee appreciation ideas that won't break the bank from those requiring spending no money to those with just a little more expense involved. If you are worried about needing loads of creative thinking, don't worry, we also have ideas that require zero talent in that area!
1. Write a simple thank-you note
It's often the little things that mean the most, and sometimes the best way to show your appreciation is by simply writing a thank-you message.
However, rather than bogging down your employees' already cluttered email inbox, try to make your thank-you note extra special by physically writing it on a card or even a sticky-note. Your employees will appreciate the extra effort spent to make them feel noticed and appreciated.
2. Offer an Extra Vacation Day
For many employees, time is way more valuable than money. And while you may not be able to give your team an unlimited number of vacation days, there are other small ways that you can reward them with time off.
For example, if your team had a record-breaking week, you could show them appreciation by letting them take off at 4 pm instead of 5 pm on a Friday. This is not only a great way to let your team know you care, but it can also boost morale and productivity among your staff.
3. Brag about them on social media
If your company is active on Facebook, Instagram, LinkedIn, or Twitter, use it as an opportunity to highlight a well-deserving team or individual.
With their permission, you can take a photo of them at work, and perhaps conduct a video interview with them about their successful project. This is not only a great way to make individuals feel special, but it's also a great way to promote your positive company culture for potential employees to see.
4. Celebrate important dates and milestones
If an employee has been with your organization for several years, it is important to recognize them when they hit certain milestones. Typically, this could be when they hit the 5, 10, 20, 30, or 40+ year anniversary of working with your organization.
To show these individuals that you appreciate them, you can either give them a monetary gift, such as a voucher for a nice restaurant or a cash bonus. Or, you can host an event that honors every employee who has hit an important milestone.
Other employee appreciation gifts that you could consider giving include:
Branded gear such as watches, fleece jackets, mugs, and hats

New office furniture or equipment

Company car upgrade

Tickets to a conference/event
5. Throw a Party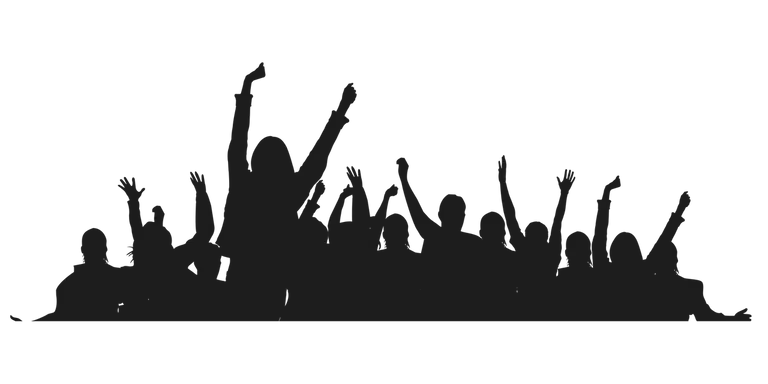 Parties are also a great way to let your employees know that you appreciate their hard work and dedication to your organization. They not only make individuals feel good about working with you, but they can also encourage your team to socialize with one another.
You don't need to splash out on a massive and costly event, though. You can simply bring in donuts for a 'donut party' on a Monday morning, or, host a mid-week barbeque over the lunch hour. Any party that incorporates food and drinks for your staff can make them feel special and appreciated.
If you're struggling to come up with a good day to host a party, Employee Appreciation Day is a great opportunity to do something fun and special for your staff. Take them out for mini-golf and pizza or take the afternoon off to enjoy a baseball game – whatever you choose to do, make sure that it's fun, stress-free, and completely free for them to participate in.
6. Use your blog to spotlight their accomplishments
Your organization's blog is a great place to shine the spotlight on your employees' accomplishments. Alongside other content that you post about, you can also profile certain employees who have either been with the company for a certain amount of time, or those who have performed well on a certain task or project.
You can do more than just post their picture with a description of their accomplishments, though. You can conduct a full interview and ask them to share any meaningful photos or work-related materials to complement the piece. Readers will love getting a 'glimpse' into life at your company, and they will get the sense that you care about your employees.
7. Take them out to lunch
One to one or small group lunches are a great way for bosses and teams to not just celebrate accomplishments, but also get to know each other better. Take your team out for a simple lunch at a local restaurant or have something catered in to eat in a conference room. Your team will love getting to spend some extra time socializing with you, and it's a great way to let them know that you care about them and the progress they are making at the organization.
8. Be spontaneous with treats
Surprising your staff with treats is a fool-proof way to boost morale around the office and make your team feel excited about being at work. Sometimes, simply bringing in coffee in the morning or providing a beer fridge on a Friday can take the edge off a stressful week.
Here are a few spontaneous treats that you may want to consider:
Monday morning donuts and coffee

Catered lunch from a local café

Specialty chocolates in the break room

Popsicles on a hot, sunny afternoon
9. Offer Professional Development and Extra Training
Some employees will be very content with doing the same tasks each day, but others will crave the opportunity for more responsibility and knowledge. While promotions and job changes aren't always possible, offering professional development and training can help an employee be ready when the opportunities do come up.
We know we said these were ideas that wouldn't break the bank, but training doesn't always have to mean attendance on an expensive course though those are great opportunities and usually tax-deductible! It might also be spending time in another department to gain an understanding of their role in the company. A distance learning edition of an in-person course can be an excellent way for an employee to spread the learning experience over time.
10. Give a Small Employee Appreciation Gift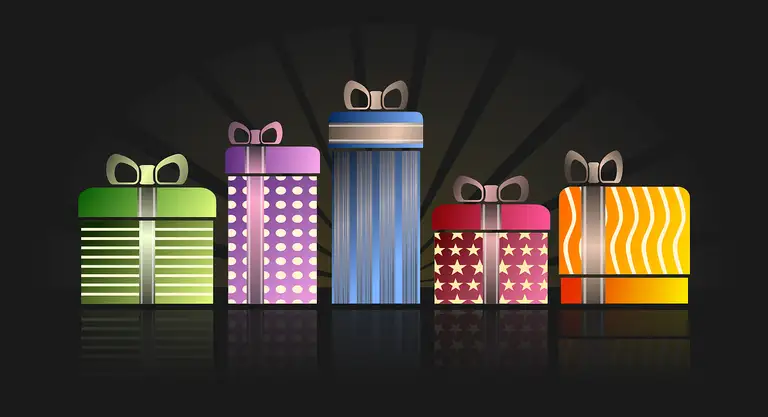 Sometimes a small gift can be the perfect form of employee appreciation. It might be a branded item, such as a bag or mug. Or it could be a bunch of flowers, a box of chocolates or a thank you cake. Do make sure, though, that it's the right gift for that employee; giving flowers to someone with an allergy could be disastrous!
11. Implement a Rewards Program
Rewards programs are a brilliant way to show appreciation for your employees' achievements. When implemented well, they reward hard work and dedication while also providing a fun atmosphere and friendly competition.
These types of programs not only show your appreciation, but they also have a positive impact on productivity.
12. Provide Work from Home
If you have remote workers within your team or offer the opportunity to work from home, nothing says we appreciate you more than providing them with the proper office equipment they need to do their job.
When employees have the right working environment to do their job, it demonstrates that the company appreciates them and values the work they do.
13. Certificates of Achievement
Meeting targets and objectives often contribute hugely to the success of a business and so deserve celebrating. Certificates of achievement are a great way of recognizing a job well done by an employee, and they're very cheap to produce in the office.
14. Offer Discounts on Food Delivery and Takeout
Food delivery is on the rise with many people now preferring to stay at home with their family than to go out to busy restaurants. After a long and tiring day at work, the last thing that many employees want to do is start cooking a meal, and that's even assuming that they found time to go and buy groceries and plan what to cook.
Do make sure that you offer various restaurants; while some employees might love a stacked burger and fries, others may appreciate a more healthy option or have dietary requirements that need to be met.
15. Plan Virtual Happy Hours and Game Nights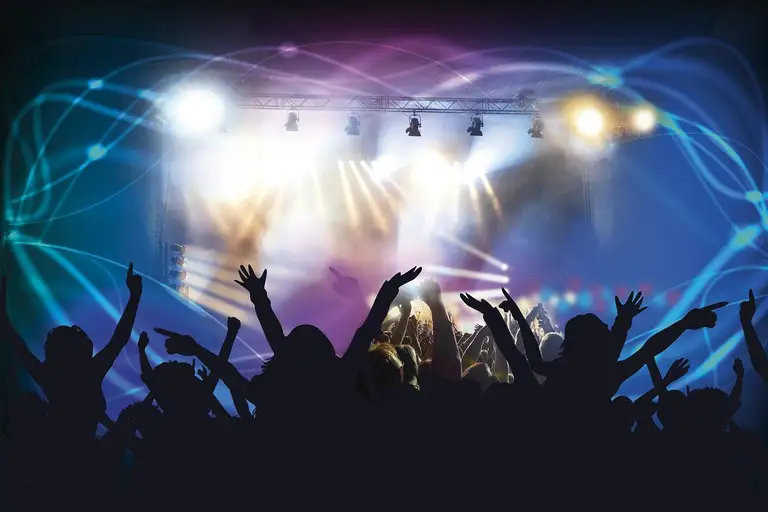 Social time with your employees doesn't always mean visiting a bar or going out for an evening. Not everyone drinks and child care responsibilities can limit employees with families from getting involved. A quick and easy way of having some fun outside of work can be to set up a virtual games night.
You might just decide to cha,t but having a bit of a structure to the evening can be a great option. Find a game for you and the team to try online. You'll find general knowledge, trivia, and even drawing games, which then provide an even playing field for everyone attending.
16. Showcase Your Staff / Host Awards Ceremonies
You might be familiar with an employee of the month type awards, but there is an opportunity for so much more when celebrating your appreciation of your team's achievements.
Nothing shows employee appreciation more than publicly highlighting success. Don't forget that sometimes it can be the little things which go a long way to achieving success, so employees who have a more routine role shouldn't be overlooked.
17. Recognize Life Milestones and Achievement
We spend so many hours at work that your employees will likely be trying to shoehorn in their own life milestones and achievements. Whether it's the birth of a child, getting engaged or married, or success in a sports activity, sharing the celebration can bring people closer as they know more about each other.
Do make sure that you check with your employees whether they are happy to share information about their life outside of work; some may prefer to keep this part of their lives private.
18. Schedule Some "Just Because" Time
Sometimes it can seem that the only time you speak to your employees is to issue work or when there's a problem. If you sense people getting nervous as you walk by their desk, then it's time to turn things around!
Spending half an hour or so with someone to chat with can be hugely beneficial to both you and them and a great way to build an instant connection. Remember, this doesn't have to all be about work; it can also be to find out what's going on in their life if they're happy to share. This can also be the opportunity to find out their ideas and what they think is working well in the department, and what needs to be changed. Even though you may provide opportunities for suggesting ideas, some team members may be reluctant to speak up in large team meetings.
19. Team shopping spree
Now, this sounds expensive, but it needn't be. Provide each team member with $10 or the equivalent and challenge them to find the best value item that all the team can enjoy. If you have a large team or funds are tight, then you, this can be an excellent team-building event with groups heading out on their scavenger hunt.
20. Employee competitions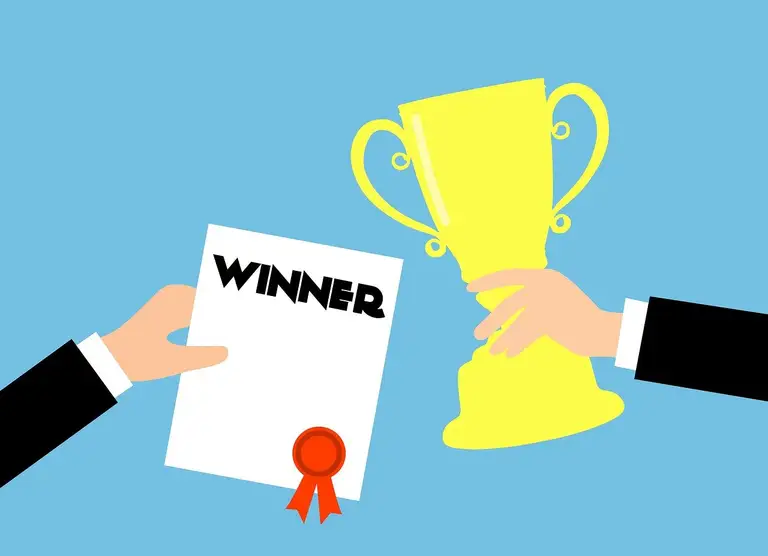 Competitions can be a great way of providing a challenge and then demonstrating employee appreciation for their efforts. You could set a quiz, which is all about the business with a few fun trivia questions added in to lighten things up a little. Buy one trophy, and the winning employee gets to display it on their desk until the next quiz.
21. Off-campus outing
Sometimes getting out of the office can recharge everyone's batteries, and it needn't be something that will break your budget. A walk in the park, followed by coffee or ice cream, can bring people back into the company, energized and ready to go.
22. Wall of fame
Once you've completed your employee of the month or staff awards ceremony, pin each photography print on your very own wall of fame. These look brilliant in reception areas for visitors to peruse.
23. Dessert Buffet
Who doesn't like dessert! Whether it's homemade or ice cream bought from the store, a selection of desserts can sweeten the day and give everyone the energy to hit their deadlines. Remember to also leave some fresh fruit in the break room for a healthy alternative.
24. Take Over Their Tasks
Sometimes it can seem to the employees that their boss has no idea of what they do and the challenges they face every day. One way to break that preconception is to show that you appreciate what they do and that this is a great way to demonstrate that to them.
25. Boss For A Day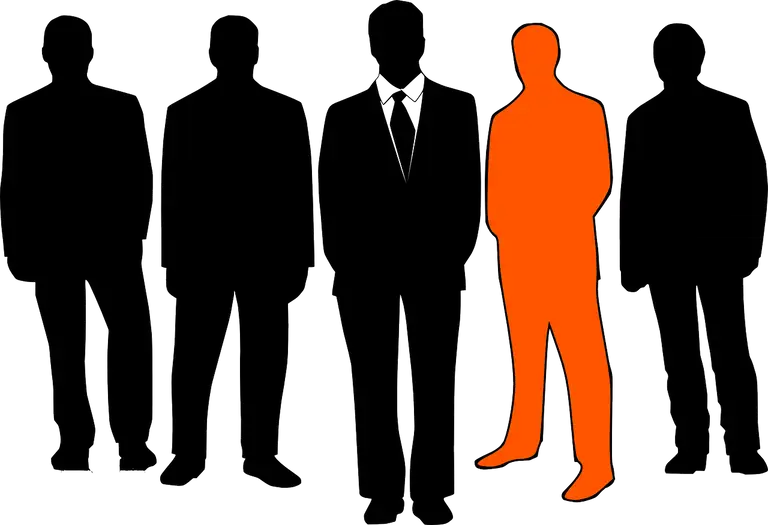 Many staff members love the opportunity to take on the role of the boss for the day. And there can be significant benefits for managers too; sometimes, it can be a great way to show what's involved meaning that they may be a little more empathetic for the tough decisions that have to be made.
26. Small Gifts
A bunch of flowers, a company goodie bag can both be great examples of small gifts with which to recognize your employees.
27. Field Trip
A chance to meet with suppliers or visit key customers is perfect ideas for staff field trips. These work-based days out enhance productivity by increasing employee knowledge and show your employees that you value their input.
28. Love From Everyone
Sometimes, knowing that the whole management team appreciates a job well done can be hugely rewarding for employees. A card signed by the directors or the president of a company to say thank you can be something to cherish, and it shows that they really do know what's happening on the shop floor.
29. Of course, Pizza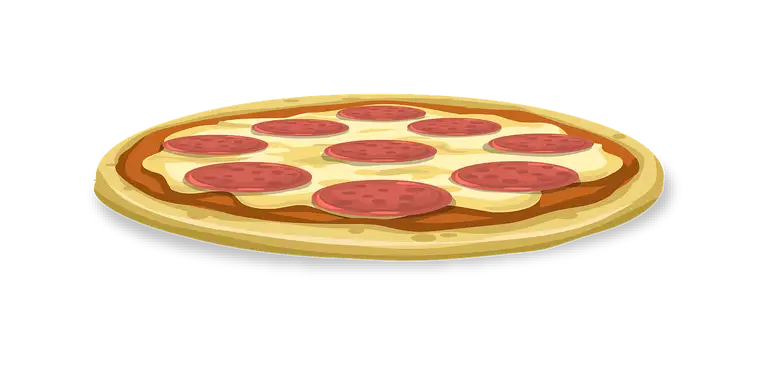 Lunchtime pizza in the break room can go a long way to telling that can add up to make all the difference.
Whatever you do, make sure it's fair and HR-approved
How do you show staff appreciation on a budget?
Sending your employees off on a cruise on the Caribbean for Employee Appreciation Day would be a fantastic way to show how much you value them; however, there are few of us with the budget or any chance of getting the sign-off on an expense like that. In fact, sometimes, any type of funding can be tough to get your hands on. So that's when you need appreciation and recognition ideas, which are both feasible and will hit the mark.
That's when you need to get your creative juices flowing because many employee recognition ideas don't cost anything or at least won't require the need to get hold of petty cash or get an expense approved. It's still possible to provide the best experience for your employees without that vast budget. Don't forget to ask your people for their suggestions on employee appreciation ideas; at the end of the day, they know exactly what kinds of things are likely to motivate and which are likely to go down like a lead balloon!
Have a scan through our employee appreciation ideas, and you'll soon find a heap of suggestions that are perfect for that zero-expense category or at least are unlikely to break the bank.
Employee Appreciation Starts From the Top
These 29 staff appreciation ideas are just a few ways you can get started. The bottom line is that employee appreciation isn't something that should only happen once a year on employee recognition day or during the holiday season. Do also consider that providing ice cream or having first Friday pizza lunch is not going to reward your team if they are other underlying issues affecting motivation. When you're aiming for staff success, tips from the employees themselves can be invaluable.
Instead, listen to your employees' ideas and ensure that every team leader and manager remembers to say thank you while taking responsibility for ensuring that employee appreciation is part of every day.
If you found this post useful #share it: