How to Be More Assertive at Work?
May 6 2022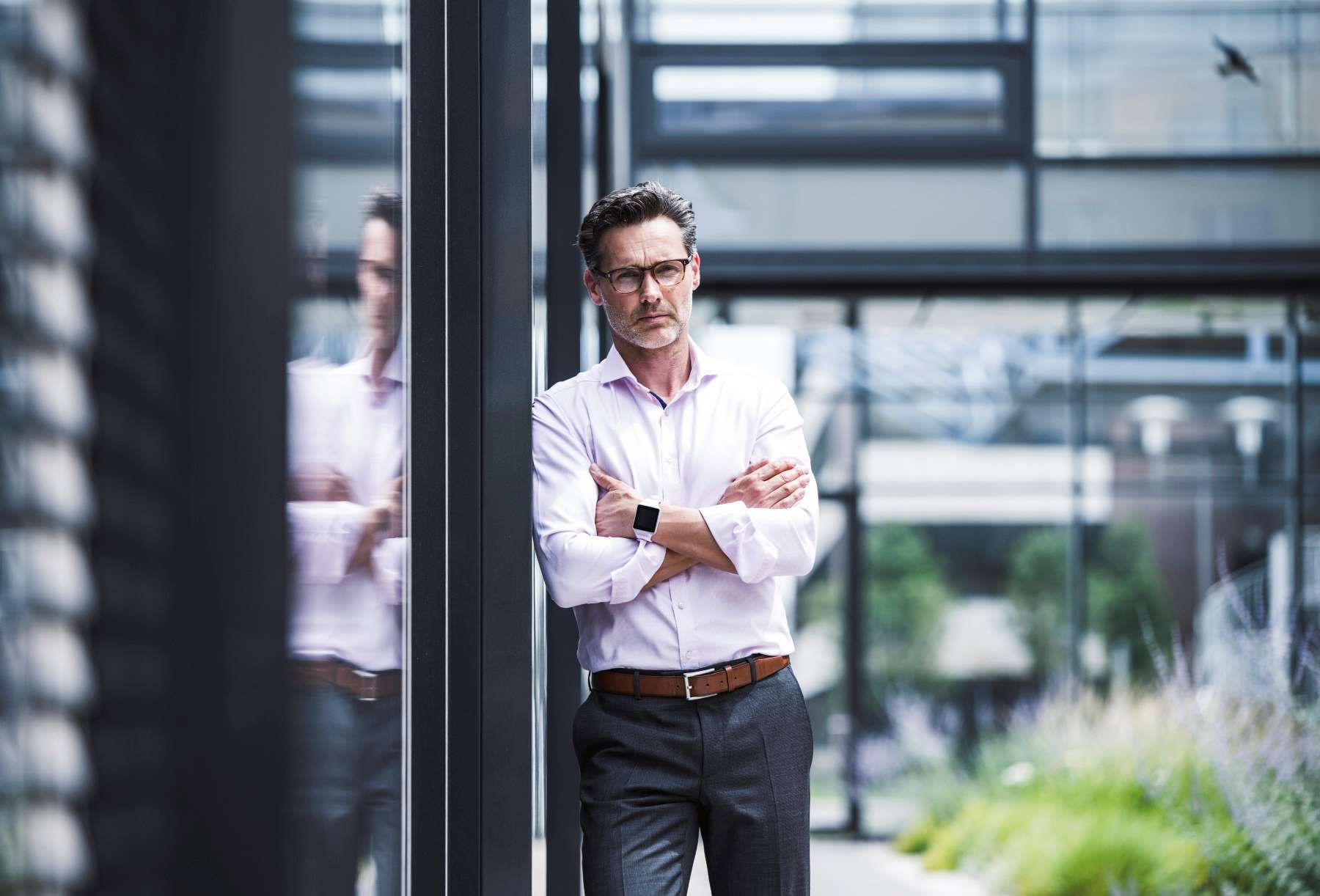 While a friendly and welcoming manner can be important in business, you often need to make sure that you're being assertive at work – and here's how.
Assertiveness at work – what is it?
It's not always easy for managers to remain assertive without either going too far, being too aggressive, or not being in control at all. So, how can you be more assertive at work?
Being assertive means being direct, confident, and in control at all times. This can apply to a wide variety of situations and being able to say what needs to be said no matter how uncomfortable, whilst also knowing to accept when you're wrong and admit that without fault, can be rewarding. There are many benefits that can come with having an air of assertiveness at work – which is why it really is worth taking a closer look into.
Assertiveness has a perfect balance, allowing you to communicate calmly without backing down. This is a far better option than the more common alternatives; making a point angrily, or not speaking up for yourself at all.
Even if you consider yourself to be a shyer, meeker, or more anxious person, there's a good chance that you can learn, practice, and apply assertive communication both at work and in everyday life. All it'll take is a little time and effort to learn how to communicate in an assertive manner and you'll find that over time it'll become far more natural to you.
Why is it important to be assertive at work?
Overall, there are a wide variety of good reasons why it's best to be assertive. Whether it's in the workplace or not, there are simply so many benefits that can come with this style of communication.
Usually, individuals will find that assertiveness will help them to better express themselves, boost confidence, and earn respect – as just a few points. Being assertive can even help to reduce stress, which is another great factor to consider if you're got a lot of work on your hands.
Most individuals will find that there's so much more that they can enjoy by simply being a little more assertive at work too, so really, it's not hard to see why you should consider practicing it.
Taking matters into your own hands with work-related issues can often be essential, too. For example, if you know that time management is an issue, use a tool like Work Time Tracker to ensure that you can keep on top of things. Little acts of assertiveness are generally going to go a long way in helping you at work and showing others that you're serious about your role.
This applies to a variety of managerial jobs, too. You can use your authority to help make the business run as smoothly as possible, as well as use your empowerment to help employees to feel more comfortable in the workplace. For example, you could improve your leave system with an app like Leave Management System, allowing your workers to get a break when they need it.
10 benefits of being assertive at work
While we may have briefly explained some of the benefits earlier, there are many more that you may want to consider. Usually, many individuals (whether they're employees or managers) will find that there will be quite a few advantages to assertive communication at work
With all this in mind, here are just a few benefits that you're likely to notice as you become more assertive:
It could help you gain confidence in yourself and have more respect for your needs
You'll often find that your ability to make decisions on the spot will be easier
Most will find that their job is far more satisfying when they're able to speak their mind
It will often lead to win-win situations in the team
You can curate the ideal communications style for your needs, even being able to consciously change it depending on who you're talking to
Assertive communication will often help you to gain more respect
Making your own decisions will often help in ensuring that the tasks you need to get done are completed in the way you feel is best
You can foster strong, honest relationships with employees, without having to worry about being bossed about
Being assertive will often help to keep you from being taken advantage of by others, as well as help you to be a reliable person for others to turn to
It's a skill that will not only help you in your job now, but in your work in the future – and even in many other aspects of life
While there are more advantages, such as learning new coping skills, these 10 benefits are a great introduction to why assertive behavior is so important.
5 tips on how to become more assertive at work
Interested in taking advantage of all these benefits? If so, you may want to consider these quick tips to earning a little more respect and overall becoming a more assertive person:
Practice making eye contact and work on your body language to be positive and welcoming, yet not afraid to face confrontation
Be considerate of your emotions – it can be easy to let them go to your head. Remember not to talk in anger, but to stand up for yourself peacefully and calmly
Being assertive doesn't mean being aggressive or controlling; you need to be able to accept when you're wrong, take criticism, and listen to everyone's needs
Take the time to do your research. Fortunately, this shouldn't be too hard to do. If you're unsure about communication, you could read about it at this blog. The same goes for pretty much anything else you need to know – there are plenty of learning recourses out there
Be comfortable with turning things down on the spot, as well as being open and honest about how things stand. You could practice rehearsing conversations if you're feeling anxious
All of this is the same for women, too. If you want to know how to be more assertive at work as a woman, you can apply a lot of these tips to your own situation. If you're looking for tips more specifically tailored to a supervisor, it might be worth paying a visit to this post about how to be a good supervisor.