What is Sabbatical Leave?
Sabbatical leave definition: It is time off from work that is typically taken to allow a worker to recharge and explore different interests outside of their work. Sabbatical leave can be taken for a variety of reasons, including to care for a newborn, to take care of a sick family member, or to explore a new hobby.
Sabbatical leave is becoming increasingly common in today's work world. In fact, the number of workers who take sabbatical leave has more than doubled in the past decade. Reasons for taking sabbatical leave include feeling burnt out from work, wanting to explore new interests, and wanting to take a break from the grind of everyday life.
Many employers are starting to see the benefits of providing their workers with sabbatical leave. Not only are employees able to recharge and explore new interests, but they also tend to come back to their work refreshed and ready to take on new challenges. In fact, studies have shown that sabbatical leave can lead to a significant increase in productivity.
If you are thinking about taking sabbatical leave, be sure to speak with your employer first. Many employers are happy to provide their workers with sabbatical leave, and are even willing to help them plan and coordinate their leave.
How Does Sabbatical Leave Work?
Sabbatical leave works on hiatus. It is a break that you take in order to recharge and get back to your original purpose. It gives you the time and space to explore new interests and to focus on your personal life.
The sabbatical leave meaning can be interpreted in different ways, so there are a few things to keep in mind when taking a sabbatical.
Ensure that you have a valid reason for wanting a sabbatical. If you are just taking a break to refresh yourself, there is no need to take a long break. A few weeks will do. However, if your reason for taking a break is to explore a new opportunity or to take care of personal health issues, a longer break may be necessary.

Be prepared for your company to be shorthanded while you are away. If you are taking a long break, be sure to let your company know in advance so that they can plan for your absence. If you are taking a shorter break, plan to be back as soon as possible so that you can get back to work.

Plan for the return to work. Before you go on your sabbatical, make a plan for when you will be back and how you will be returning. This will help minimize disruption to your company and ensure a smooth return.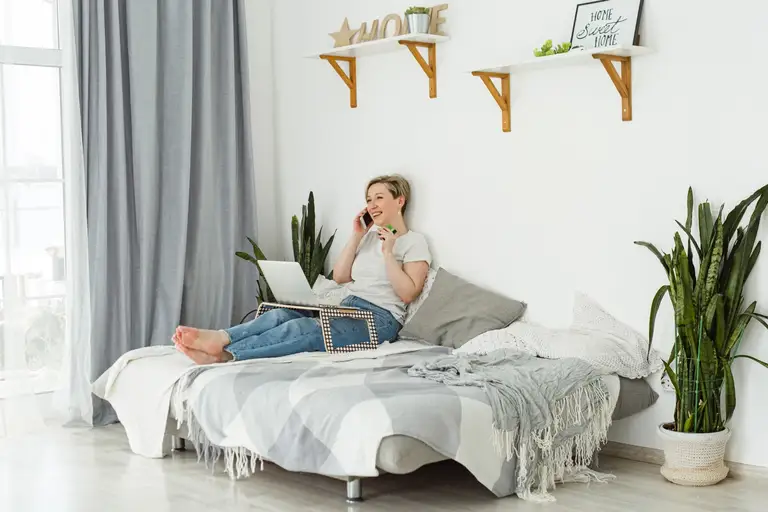 Ten Benefits of Taking Sabbatical Leave
Here are 10 benefits of taking sabbatical leave:
1. Renew Your Energy
When you take a break from work, you can recharge your batteries and come back stronger. This can help you be more productive and efficient when you return to work.
2. Recharge Your Creative Side
Taking a sabbatical can give you the opportunity to recharge your creative side. This can help you be more innovative on your return.
3. Rediscover Your Passion
When you take a break from work, you can often rediscover your passion. This can help you be more engaged in your work and enjoy it more.
4. Learn New Things
You can often learn new things. This can help you be more knowledgeable when you return to work.
5. Reconnect with Your Friends and Family
Taking a break can often give you the opportunity to reconnect with your friends and family. This can be incredibly rewarding.
6. Rejuvenate and Restore your Mental and Physical Health
This break from work can help you recharge your batteries, both mentally and physically. It can also give you time to pursue other interests and hobbies, which can make you happier and well-rounded. In addition, sabbatical leave can offer you a new perspective on your work and career, and can help you decide whether or not to make any changes.
7. Find New Ways to Serve Others
Volunteer for a cause you care about. You can also donate time or money to organizations that are making a difference. Choose to work in a career that helps others, such as teaching, social work, or healthcare. Whatever you do, try to find new ways to serve others and make a positive impact.
8. Get a Fresh Perspective on your Career
Learn more about your career and sabbatical leave rules. This can help you broaden your horizons and become a well-rounded individual, which can in turn benefit your career.
9. Be More Organized When You Come Back
You will have taken the time to assess your priorities and will have a better understanding of what is truly important to you.
10. Have a Better Understanding of Your Company and How It Works
This is because you will be able to see the company from a different perspective and learn about its inner workings. Additionally, you will be able to bond with your co-workers and build strong relationships with them. This is because you will be spending more time with them and getting to know them on a personal level.
Is Sabbatical a Paid Leave?
Yes, a sabbatical is usually a paid leave. This gives you the opportunity to take some time off, relax and focus on your growth and career. It can also be a great way to boost your resume and show that you are dedicated to your career.
Ten Tips on How to Develop an Effective Sabbatical Policy
Set a timeline. Sabbatical plans should be finalized and communicated well in advance in order to give employees plenty of time to adjust their personal and work schedules.

Identify the goals of the sabbatical. The goals of the sabbatical should be aligned with the employee's career goals and should be specific and achievable.

Define the duration of the sabbatical. The length of the sabbatical should be determined based on the goals and timeframe of the employee.

Consider the impact of the sabbatical on the business. The business should consider the potential impact of sabbatical leave reasons on the organization before authorizing them.

Plan for communication and coordination. Communication and coordination during the sabbatical should be planned in advance to avoid any potential conflicts.

Plan for work during the sabbatical. Employees should

plan to work

during the first part of the sabbatical, but should take time for relaxation and reflection in the second part.

Assign a sabbatical coordinator. A sabbatical coordinator should be appointed to oversee the planning and implementation of the sabbatical.

Inform employees of the policy. Employees should be informed of the company's sabbatical policy in a clear and concise manner.

Entitlements during the sabbatical. Employees should be aware of their rights and entitlements during the sabbatical. They should know how long is sabbatical leave, and their right to sick days and vacation days.

Follow the policy. Employees should follow guidelines outlined in the policy, and should notify the sabbatical coordinator of any changes or deviations.
If you found this post useful #share it: