This working style is also perfect for people who want to work from a location that is comfortable for them.
You'll find more information in this article on remote working and freelancing.
What is a workation?
Workation definition: A workation or workcation is a combination of work and vacation, typically involving working remotely while traveling. Workations can be a great way to get away from the day-to-day grind and explore new places, while still being productive and meeting deadlines.
For many people, workations are the perfect balance of adventure and comfort.
Five types of workation
There are many different types of workations, each with their own benefits.
The Remote Workation

: This type of workation is perfect for those who want to experience a new place without sacrificing their job. With a remote workation, you can work from anywhere in the world with a good internet connection. You can always use

document management tools

to automate some parts of your work.

The Digital Nomad Workcation

: This is ideal for digital nomads who want to experience a new place while continuing to work online. Similar to working from a remote location, all you need is a reliable internet connection to set up your digital nomad workation at any global location.

The Business Trip Workation

: Perfect for those who want to experience a new place while still being able to work, the business trip workation can be set up with a laptop and internet connection at any place you choose to stay during your business trips.

The Study Abroad Workcation

: Studying abroad is nothing new, but this type of study abroad workation is perfect for those who want to experience a new place while still being able to work and study at the best places for workation.

The Volunteer Workation

: This is the true workation meaning, the perfect fit for those who want to follow their philanthropic ambitions while working to support their goals. This may take you to new locations at short notice, but you can still work at full pace as long as you have a good internet connection and a place to stay.
How to properly plan your workation?
There are a lot of things to think about when planning your workation. But it's important to have a plan that fits your lifestyle, your work schedule, and your goals.
Here are five tips for planning your workation:
1. Make a list of what you need and want from your workation.
Before you start planning, take some time to think about what you need and want from your workation. This includes everything from the environment you work in to the tools and resources you need to do your job.
2. Consider your work schedule.
A work schedule is important, and it should reflect your lifestyle and goals. A work-from- home workation setup will differ from an office setup. However, you can keep yourself more organized with this work schedule tool.
3. Consider your work style.
The working style you adopt is important as well. If you prefer working in a quiet environment, you may want to plan your workcation around that. Your plans will change for a fast-paced environment.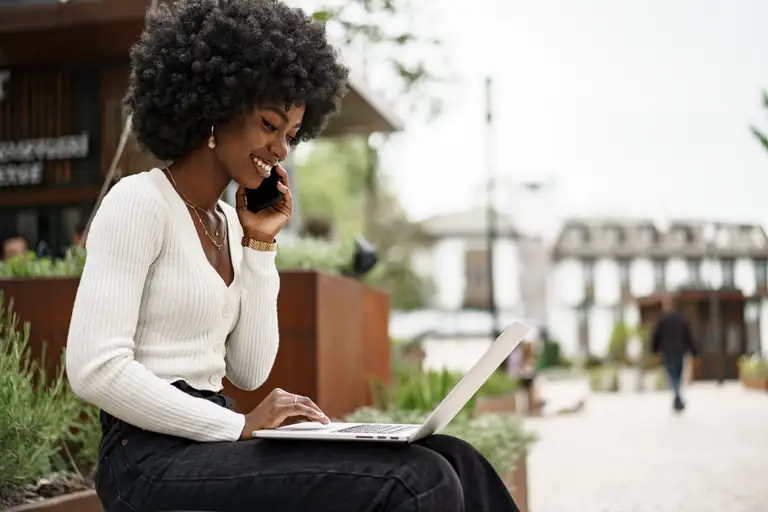 4. Consider your work environment.
You may like to work in a bright and cheerful environment. Then, plan your workation around that. If you want to work in a quiet and comfortable environment, you may want to change your working style to suit that environment.
5. Consider your financial situation.
Your financial situation will eventually decide how you plan your workation. If you want to live in a big city, you may want to plan your workation around that. For a small town, your workation plans will change.
What are the disadvantages of workation?
Workation is a form of employment where employees work remotely from their homes. While there are some advantages to workcation, such as increased flexibility and freedom, there are also several disadvantages to consider.
One disadvantage of workation is that it can be a less-than-ideal work environment. Because employees are not physically located in the same workplace, they may have less opportunity to build relationships with coworkers and see the positive aspects of their job.
Additionally, workation can often result in a lack of camaraderie and communication between employees.
Another disadvantage of workation is that it can be difficult to stay motivated. When employees are not located in the same physical space, they may find it harder to receive feedback and to feel engaged in their work. This can result in a decreased level of productivity and decreased satisfaction with the job.
Top benefits of workation
Workcation has a lot of great benefits for both the employee and the employer. Here are some of the top reasons to consider working from home:
1. Gain New Perspective:
For one, it can help you gain a new perspective about your work. If you're feeling stuck in a rut, a change of scenery can do wonders for your creativity and productivity. For some new ideas and perspectives, check out this blog on productivity after work.
2. Reduction in Stress:
Many people find working from home to be less stressful than working in an office. This is because employees can control their environment and schedule.
3. More Flexibility:
Home-based employees are typically more flexible than employees who work in an office. The reason is that they can work when it is convenient for them.
4. Increased Independence:
The work-from-home workstyle creates an environment where employees turn out to be more independent than those who work within an office environment. That's because they rely on themselves to get their work done.
5. Reduced Costs:
Workation often eliminates the need for expensive office space and equipment. This reduces the costs for the employer and the employee.
6. Better Communication:
Employees working from home are able to communicate more easily with their co-workers who also work from home .This isn't always the case in an office.
7. Increased Collaboration:
You'll find home-based employees to be better collaborators than those who are office-based. This is due to the fact that they are not as reliant on others to get their work done.
8. Better Bonding:
Another benefit is that it can help you to bond with your co-workers. Spending time together outside of the office can help you build stronger relationships with your colleagues, which can make working together back at the office much more enjoyable.
9. Relax and Recharge:
A workcation can also help you relax and recharge. If you're feeling burnt out, a few days away from the office can help you come back feeling refreshed and ready to take on whatever challenges come your way.
10. Learn New Skills:
Finally, a workation can be a great opportunity to learn new skills. If you're considering taking a workcation, be sure to take advantage of the opportunity to learn something new while you're away from the office.
If you found this post useful #share it: