If you run a business, you may be thinking about how you can minimise bad customer experiences and improve how you provide your products and services to increase brand awareness and ensure satisfaction every time. The good news is that customer intelligence can be a worthwhile tool to do this and more, so let's take a look at what it is and why it matters for your business.
What is customer intelligence?
Customer intelligence (often abbreviated to CI) is the name given to the method used by an array of businesses when collecting and analysing detailed customer insights from the data they provide during brand interaction. Making use of a host of tools and analytic processes, you will be able to define the needs of both specific customers and your wider audience, to improve how your business is perceived.
As technology evolves, it's now easier than ever to gain worthwhile data on your user's interests and preferences to ensure that they feel appreciated every time they contact you for assistance. As businesses in all niches are highly competitive, it can be especially important to properly connect with audiences and provide the highest level of customer services possible to promote long-term customer loyalty, which is the main customer intelligence definition.
Eight types of customer intelligence insights
Customer intelligence can be derived from a host of data, including:
Likes and dislikes

Geographic location

Demographic information

Challenges and needs

Purchase history

Social media interactions

Email interactions

Where and how they spend their time

If they've used your product/service in the past

If they've used a competitor's product/service in the past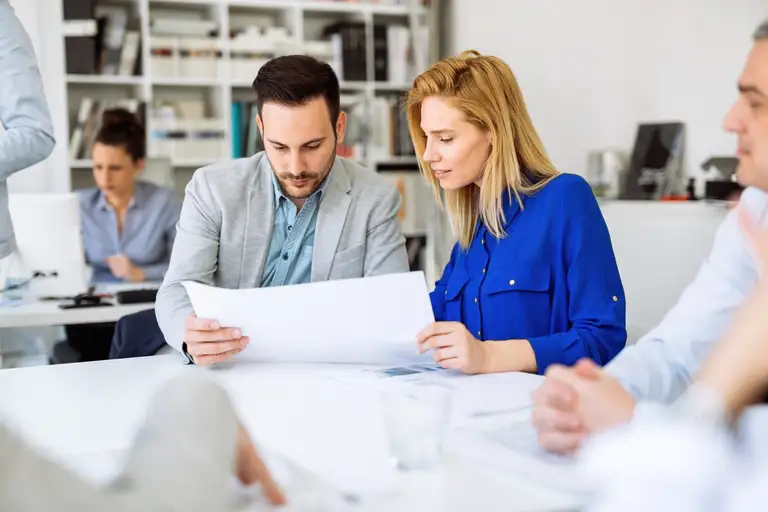 What are the business benefits of customer intelligence?
When you implement the right customer intelligence protocols, businesses can reap the rewards of the following benefits:
Better brand affinity
A deeper level of customer understanding can lead to better brand affinity.
A better understanding of how your marketing efforts are performing
A good customer intelligence strategy can provide deeper insights into how well your marketing efforts are performing in a host of areas, defined specifically for each campaign or offer you run and so much more. This will give you the ability to target more personalised marketing efforts and in turn, further boost customer satisfaction. No other process can provide this level of marketing information - and it can be used and further improved as your business grows.
Higher customer retention
As customer intelligence analytics will boost engagement and build better brand affinity, the right strategies will minimise any challenges that you may currently be facing with customer retention.
Higher conversions and ROI
Statistics suggest that when businesses provide personalised product recommendations as a direct result of customer intelligence protocols, ROI and conversions can be increased by as much as 150%, with an improved average order value of around 50%.
Increased adaptability
Sometimes market changes can happen in the blink of an eye, but customer intelligence will give you the tools you need to adapt with little downtime.
Why is customer intelligence significant?
As you can see from the benefits listed above, customer intelligence can do so much for businesses in an array of niches. It can also play a significant role when:
Defining proper behavioral segmentation
When you have a host of products and a large consumer base, it can be difficult to know how to target individual items and categories of items to the right groups. A great feature of customer intelligence is the ability to divide audiences into segments regarding their typical behaviours when interacting with your brand, so you will be able to tailor your customer service department, marketing campaigns and even promotions using the insights gathered from user's previously purchased products, the way they respond to messages and other similar feedback processes.
Modeling user flows
It can be worthwhile to understand user flow to improve the way your website functions to increase engagement - and customer intelligence can help you to do just that. User flow refers to the path consumers typically take when navigating your website and when you have the ability to monitor their movements, you will be able to identify improvements and create better models.
Examples of customer intelligence
Now that you understand the benefits and significance of customer intelligence, let's take a quick look at the customer intelligence software and customer intelligence tools you can use to personalise customer communications and improve their overall experience.
Customer Relationship Management software (CRM)

Marketing automation software

Customer service software
Examples of customer intelligence include:
Surveys (including online, in-person, telephone and email surveys)

Focus groups

Questionnaires

Polls

Campaign results

Forms

Marketing/sales email results

Observation

Social media

Field trials
The importance of market intelligence
Market intelligence can provide a solid foundation for marketing efforts that simply can't be rivalled by any other methodologies. It promotes a more customer-centric focus for marketing campaigns and helps businesses to better understand market demands and consumer opinions within their niche, by collecting and analysing the most relevant real-time relevant data. This can maximise opportunities relating to upselling while minimising risks and has the potential to generate higher market shares.
The right approach to market intelligence can provide deeper insights into how well current marketing efforts are performing and create better processes for the future. With an increased focus on connecting and communicating with customers and streamlining their customer journey, the benefits are wide and varied. As digital transformations are leading the way for modern business and the ever-changing ways that consumers are interacting with the products and services around them, market intelligence can be extremely worthwhile.
If you found this post useful #share it: