Depression at Work – How to Deal With It?
May 2 2022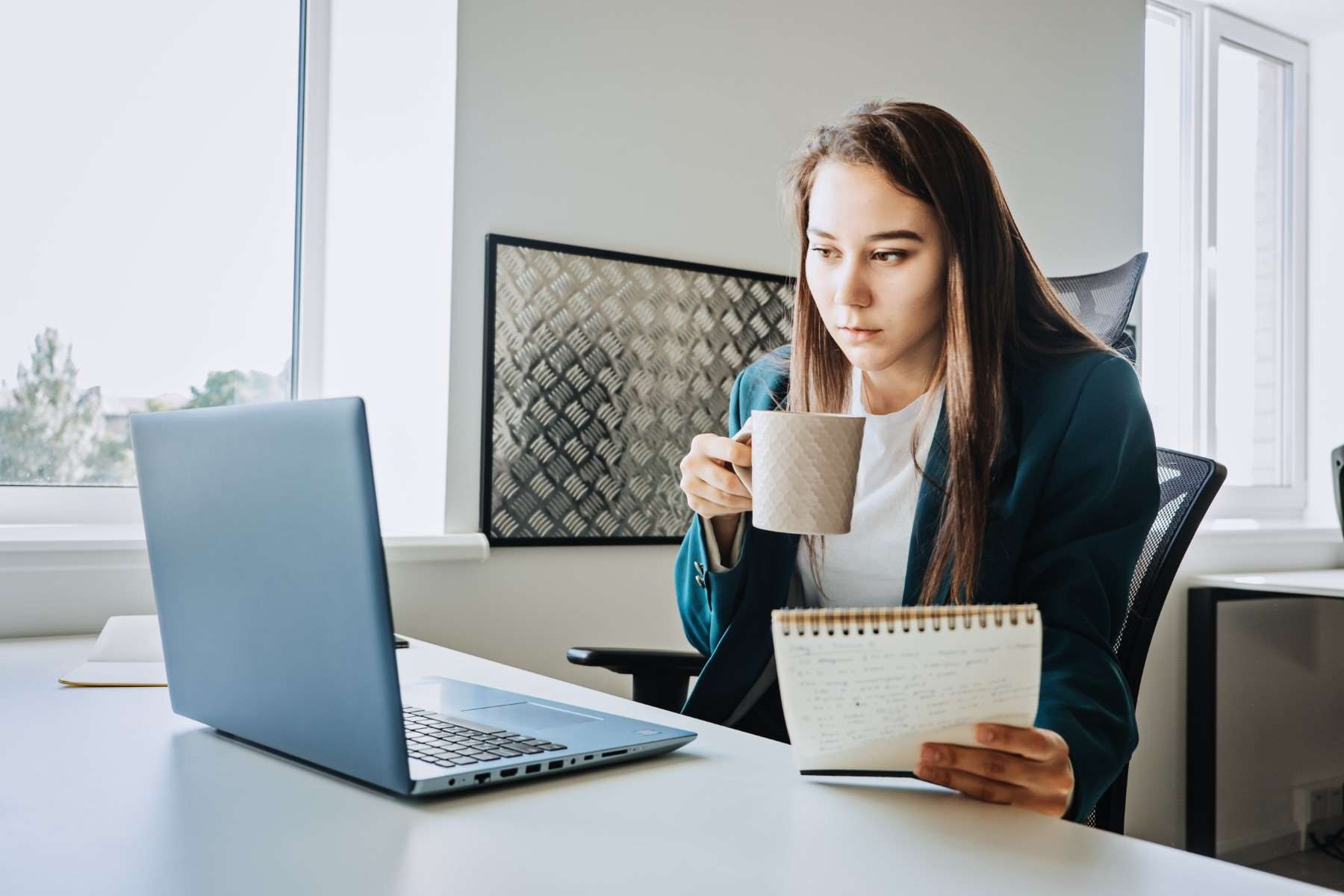 Managing feelings of depression whilst working can often be a challenge, which is why it's essential to know the signs and help struggling employees.
What is work depression?
While depression can often be a broad term, work depression specifically refers to the type where something can impact your performance at work and as a result, even at home. In many cases, it can be caused by things within the workplace, such as a higher workload, tight deadlines, or just anxiety and being uncomfortable around other employees.
Work depression will often follow people home, particularly if they're thinking about their job constantly. As you can imagine, this isn't something that you're going to want for your employees. Whether it impacts their productivity and level of quality or simply leads them to quit, it's generally something that you're going to want to prevent if possible.
5 signs and symptoms of depression at work
Sometimes, it's not easy to tell if an employee is having a hard time. If you're trying to determine what's going on with a someone but aren't sure where to start, here are just 4 common depression at work symptoms to look out for in an employee that you think may be struggling:
Being more withdrawn. While this may be harder to tell in some workers, it could be easier to pick out if someone is generally more social and active
Reduced performance. This could be seen in many ways, from missing deadlines, struggling with simpler tasks, or overall being less productive
Reduced self-confidence (especially in their skills) or lack of self-care (often noticeable in hygiene or general disposition)
Less passionate behavior. Individuals turning up to work late or constantly taking days off can all point to a lack of passion for their roles
An overall difference in attitude. If someone generally feels that the work environment is distracting or toxic, they are likely to display ill-feeling in the way they tackle everyday tasks. There are many ways that unhappiness can present itself, but luckily, many ways to address these types of situations
4 ways for overcoming depression at work
After seeing some of the common signs of depression at work, you may have a better idea of what to look out for. But that may not be enough to show you how to handle things and help an employee that's struggling. Similarly, those who are currently dealing with depression themselves may not always be aware of the solutions to own their unique problems, so having some tools to hand may be worthwhile indeed.
With this in mind, we want to give you 4 ways of dealing with depression at work for an employee:
1. Create a to-do list or schedule
For many people, simply having a list of things to do can help. One of the main reasons why is because it gives you a clear view of what you need to do and when you need to do it. This can help to keep your focus on the task at hand and even feel better about being productive. Making use of a tool like Work Time Tracker could be an excellent idea if you want to time yourself and see how much you can get done in a dedicated slot.
2. Don't focus on the things you can't control
An issue that many people have is wasting their time and energy on things they can't control or change, which in some instances can quickly lead to depression. If you find yourself thinking about things that you just can't do anything about, try and change the subject to something more positive or achievable. In most cases, simply directing your attention to something you can do can make a huge change in your overall mindset and help you to remain productive.
3. See how you can adjust your work hours
There are many people who find that a shift in their work hours can make a difference. If possible, it's best to consider how you could get a better balance between home and work. Factors like excessive hours, irregular hours, and generally being overworked and underpaid.
4. Dealing with harassment
Usually, harassment can come in many forms. Whether it's from fellow employees or managers, racial or gender-based discrimination, there's a lot that could make you feel less comfortable and safe in the workplace. As you can imagine, this is likely to dampen your mood. One of the best things to do about this is to talk to your employer and make a complaint. If you don't, the harassment could continue and leave you feeling more miserable.
If you're a manager looking to help one of your employees, you could take all of these in mind and see how you could potentially encourage the 4 methods in the workplace.
How to help the employee with depression?
Fortunately, most individuals will find that there will often be a solution to the problem they are facing. If you're looking to make a change for your workers, this applies to you too. Here are a couple of ideas that you may want to keep in mind:
· Consider the environment they're working in
If it's more so an issue of how the company is managed, you can work on finding ways to improve this area of your business. Similarly, learning a little more about depression at work rights could help you to find out what you need to do to help your employees.
· Preventing burnout at work
Since a lack of motivation can also be a common reason for workers to decline in performance and see themselves negatively as a result, finding ways to prevent employee burnout can also be essential.
· Making leave easier for your employees
Sometimes, simply taking a break is a necessity. However, there are many companies that just don't have a good leave management system in place, making it harder for employees to get their much-needed time off. If you're uncertain how to improve the situation at your workplace, considering an application like Leave Management System could be a wise idea.