As the internet and social media platforms have given rise to accessible public opinion, businesses are now at a higher risk of getting negative feedback that can affect their overall brand and reception with the audiences that matter most. There is now a need for defining reputational risk and managing it to ensure you don't fall victim to the effects of bad press.
What is reputational risk?
The reputational risk definition refers to any factors that can potentially damage the public's perception of your company - and this can range from comments left on social media to bad employee sentiment. As negative press tends to get high visibility, it will likely come top in search engine results if customers look for your brand online. If this happens, not only will your audience get a bad impression that can affect revenue, but negative SEO and social media results can be difficult to rectify.
Why is reputational risk significant?
Your reputation is a top indicator when considering how trustworthy you are and the quality of the products and services you provide, so it can be extremely important to ensure that you have procedures in place to evaluate and mitigate risks. Without a good strategy in place, you could potentially lose customers to your competitors, income and even the stability that you've worked so hard to establish - and all it can take is a few bad comments or reviews that may not be fully accurate. On the opposite side of the coin, having a worthwhile reputational risk management strategy in place can keep you ahead of other brands in your niche and encourage further business growth.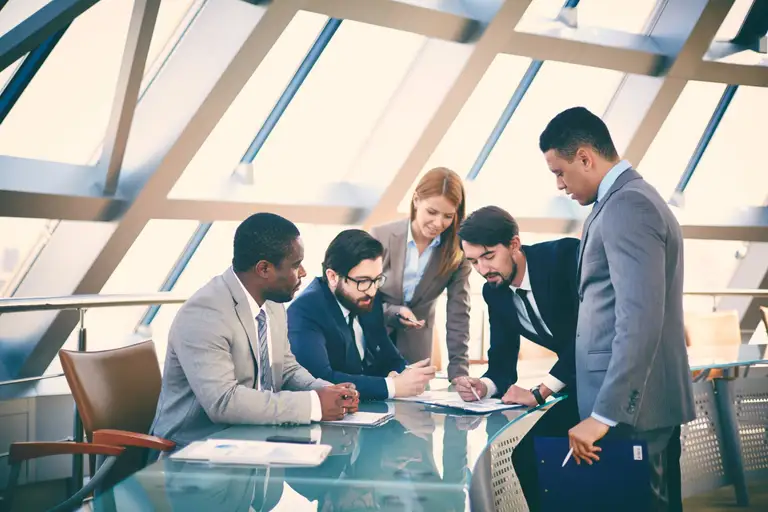 Types of reputational risk
Reputational risk doesn't only apply to negative consumer sentiment, you can also be negatively affected when employees, investors, suppliers, or even regulatory bodies aren't happy with your business. With this in mind, here are the 4 main types of reputational risk:
1. Poor workplace operations and conduct
This will cover any questionable actions performed by employees (at any level of the hierarchy) or any third party individuals or companies that you partner with. The bigger the coverage misconduct gets, the harder it will be to reinstate your reputation.
2. Inadequate quality of services and products
This covers any issues that users will have regarding the systems and processes you have in place, or even the products you provide. Reputational risk examples relating to this are product recalls or the mishandling of customer issues by customer services departments.
3. Failing to meet compliance regulations
Not only is sentiment subject to change, so too are the rules and laws put in place by governing bodies to ensure compliance. If you don't stay up to date with industry and regulatory standards, you could face fines or criminal penalties and charges - and these can have the most detrimental impact of all.
4. Failing to adapt to sentiment
The last cause of reputational risk is not keeping sentiment in mind and failing to adapt to the changing wants and needs of clients, employees, investors and more. As there are consistent advancements in a host of areas, things can change seemingly in the blink of an eye - and if you don't keep up, you will fall behind those that do.
Four causes of reputational risk
The causes of reputational risk fall into 4 categories:
People risks

Process risks

Systems risks

External Events
How to deal with reputational risk?
The good news is there is a host of steps that you can take to minimise your reputational risk and these are:
Identify and assess
The best thing you can do when implementing risk management is to create a reputation risk management policy that starts with identifying risks. Set aside some time and use reputational risk management tools to define the situations that could potentially harm your company's reputation. Once you have a good grasp of the instances that could cause issues, assess how much impact they could potentially have. This will allow you to align your management efforts with the events that stand to affect your business the most.
Get to know the people involved with your business
This can include internal and external individuals that will have set expectations of what your business and brand should provide. When you don't meet these expectations you will be at risk of negative sentiment, so you should consider performing research to ensure that what stakeholders want and what you provide align (this could be in the form of polls, surveys, interviews, focus groups, creating an employee value proposition and more).
Assess your business operations
With the above point in mind, it can be worthwhile to perform reputational risk analysis to identify the disparities in the services you provide and the expectations of those that interact with them. Assessing your business operations can help you to define the areas that aren't performing well and bring them up to speed.
Choose a strategy
Once the above steps have been completed, you will be able to curate a worthwhile strategy to deal with the reputational risks that may occur. You may choose to implement digital tools and software solutions to increase employee sentiment like work time trackers and document management software, improve your policies to safeguard your business, or update training protocols to ensure your employees better understand their roles (or the impact of their conduct).
Maintain your reputational risk management protocols
With a better understanding and a solid strategy in place, you will need to continue to keep your eye on how everything functions as circumstances can (and will!) change. Get business insurance, remain proactive and continue to monitor the types of reputational risks to ensure that your efforts don't go to waste.
Can reputational risk really have a detrimental impact on my business?
The reality is that all businesses will face risks that can impact their reputation no matter their size - and any form of bad press can have a significant impact on your future. Putting risk management protocols into place can only do good, so it will be worthwhile to implement strategies where you can.
If you found this post useful #share it: