But there are some things you can do to make your recruitment process smoother and help you find the best talent for your needs.
What is a recession?
A recession is an economic downturn that typically lasts between two and four years. During a recession, the number of jobs decreases, businesses go bankrupt, and people lose a lot of money. A recession can also cause people to lose their homes and cars.
Economists use a number of definitions for a recession, but the most common one is when the GDP (gross domestic product) declines for two or more consecutive quarters. In order for a recession to be declared, the GDP must be at least 2% below its previous year's level.
During a recession, people usually lose their jobs, their homes, and their cars. The impact of recession on economy is such that they may also have to reduce their spending and save more money. In order to get out of a recession, the economy usually needs to improve for at least two years.
How will the recession affect the recruitment process?
In the short term, this could lead to a decrease in the number of job seekers, as well as an increase in the number of candidates who are underemployed or who have left the workforce entirely.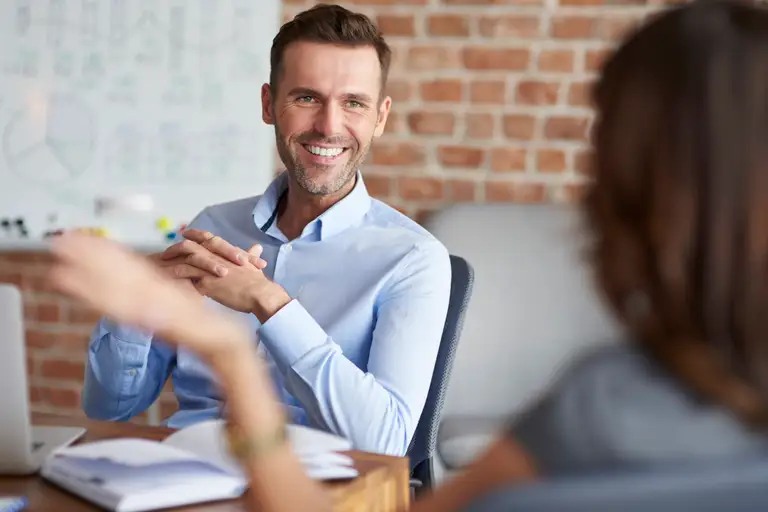 In the long term, the recession could have a more drastic effect on the recruitment process, as it could lead to a decrease in the number of job vacancies and an increase in the number of job seekers who are unemployed or underemployed.
Fifteen tips on how to prepare a recruitment plan during recession
1. Define your target market
Knowing who you are looking for and what you are looking for in a candidate will help you to create a more targeted recruitment plan.
It's all about targeting the right market. To do this, you need to first define your target market. This includes identifying the types of workers you're looking for, their skillsets, and where they're likely to be located.
2. Be prepared to hire candidates with less experience
Be willing to consider candidates with less experience than you would normally hire. A recent graduate or someone who is unemployed may be eager to prove themselves and will work hard to succeed.
Define the expectations and requirements of the position. This will help ensure that hiring during a recession will attract the right candidates.

Provide training and development opportunities for your new employees. Help them grow in their roles and contribute to your company's success.

Give your new hires time to adjust to their new positions. With a little time and effort, you can find great candidates who will help your business thrive during the recession.
3. Conduct market research
Knowing what jobs are available and what salaries are currently being offered will help you determine which positions are most in demand.
This research will help you understand the current job market and the skills that are in demand. With this information, you can find the best candidates for the available positions and make the most efficient use of your recruitment budget.
4. Take advantage of online resources
Using online resources such as job boards and recruitment agencies can help you find candidates quickly and easily.
In today's digital age, job searching during a recession is usually done online. There are a wealth of online resources available like information websites and forums to help you with just about any task or project.
5. Create job descriptions
Job descriptions that are clear and concise will attract candidates who are qualified for the positions that you are seeking.
Detailed job descriptions will help to ensure that you are able to find the right candidates for the available positions.
6. Develop marketing materials
Developing materials such as job descriptions, web pages, and email templates can help market your company to potential candidates.
It is also important to create a budget for the recruitment process and to track the results of the marketing campaign.
7. Increase your salary range
Raising your salary range can help attract candidates who are currently earning lower salaries.
One way to increase your salary range is to offer bonuses or other incentives. The best jobs during a recession can help sweeten the pot for potential candidates and make your company seem more attractive.

Another way to increase your salary range is to be willing to negotiate. If you are open to negotiation, you may be able to get more candidates to accept your offer.
8. Expand your job responsibilities
Offering candidates the opportunity to explore new job responsibilities can help to attract top talent.
You can do this by finding candidates who can increase their productivity within a short period of time. Make use of time measurement apps to maintain employee times and records.
9. Offer flexible hours and locations
This can help attract candidates who are looking for a lifestyle that is compatible with their personal schedule. This will allow potential recruits to choose when and where they want to work, which will make it easier for them to find a job that fits their needs.
Additionally, offering flexible hours and locations will make it easier for potential recruits to balance their work and life commitments, which will make them more likely to stick with their new job.
10. Promote your company culture
Offering a company culture that is appealing to potential candidates will help attract them to your company.
First, identify what makes your company culture unique and attractive to potential candidates.

Then, create a marketing campaign that will target these individuals and convince them to join your company.
11. Make a job offer
Offering a job offer to a candidate who has expressed an interest in your company can help seal the deal.
The successful candidate may be responsible for developing a plan that will identify the most qualified candidates for each position. They may also be responsible for ensuring that the company is able to hire the right number of employees, while also reducing costs.
12. Take measures to ensure a successful interview
Providing candidates with information about your company, the position that they are applying for, and the interview process will help to ensure a successful interview.
It is important to be honest with candidates about the interview process. Candidates should be told if the company is considering other candidates for the same position and if there is a possibility of a second interview. This will help build trust with the candidate.
13. Offer relocation assistance
Offering relocation assistance to candidates who are relocating to your company can help ensure a smooth transition.
This can help ease the burden on employees who are struggling to find work. It can also help attract new talent to a company.
14. Maintain a positive attitude
Creating a positive environment during the hiring process will help ensure a successful interview.
A positive attitude is contagious. When you are positive, you make those around you positive. You can brighten a candidate's day just by smiling at them.
15. Consider internal recruitment
Start by looking within your own organization. There may be talented individuals who are underemployed or who would be willing to take on a new challenge.
This is typically more cost-effective than external recruitment, since there are no advertising or search fees. You can use tools to manage documents and compare productivity outputs of the different employees.
If you found this post useful #share it: