The Top 40 Human Resource Abbreviations You Need To Know
May 19 2022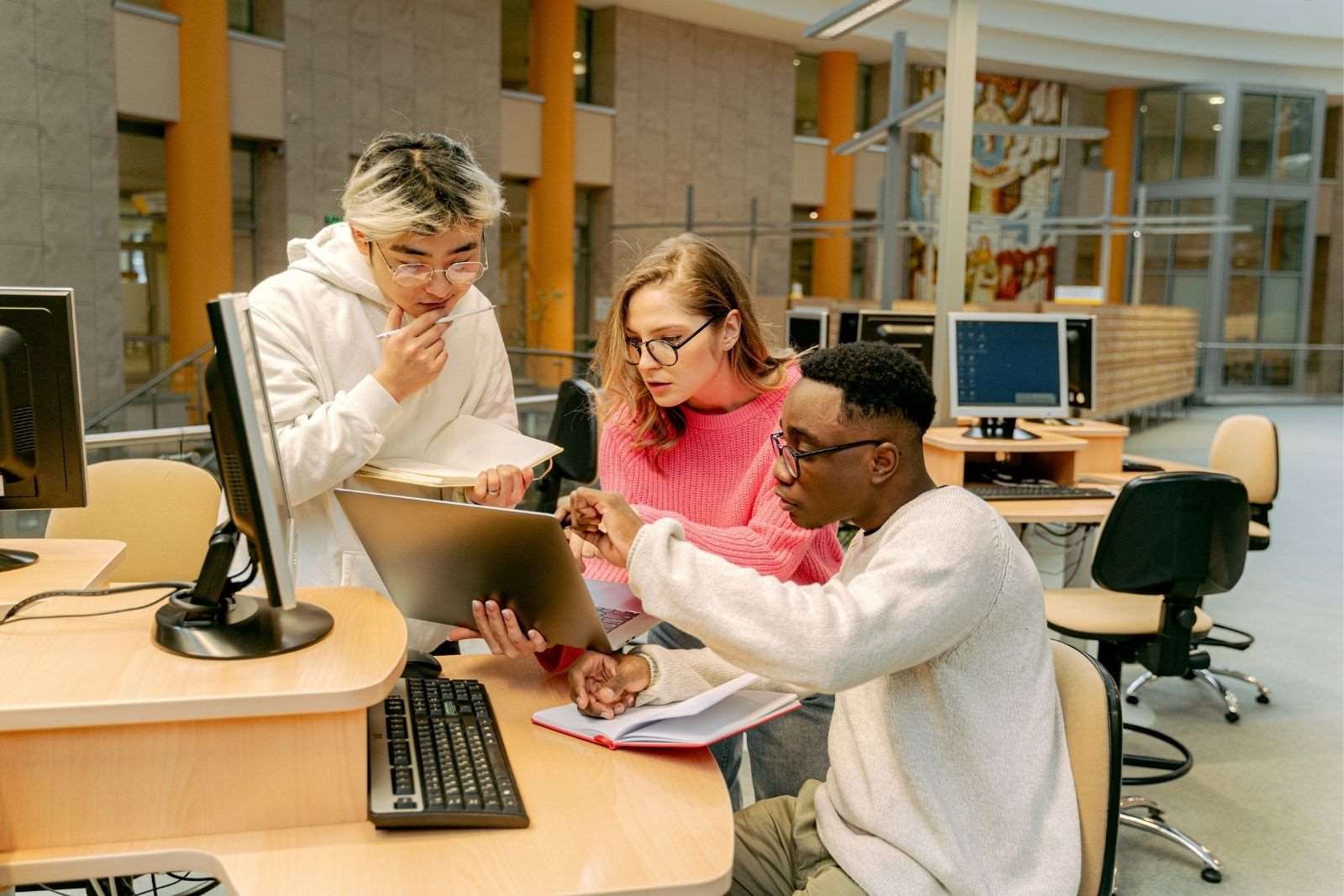 Ready to dive into the top 40 human resource abbreviations you need to know? Whether you're a business owner, senior-level management, or HR practitioner, you can always benefit from knowing the commonly used company HR abbreviations, acronyms, and terminology.
AWOL - Away Without Leave is when an employee is absent from work without permission. They don't make an effort to contact the employer to give a reasonable explanation for the unauthorized absence.
BLS - Bureau of Labor Statistics is a government agency that analyzes the labor market and factors like working conditions and pricing to help private and public organizations make informed decisions.
BOD - Board Of Directors refers to a company's governing body, elected to represent shareholders. The board of directors can also include HR.
C&B - Costs and Benefits is a term usually used in the context of a cost-benefit analysis that compares the estimated costs and benefits of a particular project. This is done to determine if the project is financially worthwhile.
CCP - A Certified Compensation Professional is an individual with CCC certification, meaning they're qualified to oversee various compensation and pay programs.
CFO - A Chief Finance Officer is a C-suite executive that can also be in charge of HR. In that case, CFOs are required to develop both an HR strategy and a business strategy to set the company up for success.
CHRO - A Chief Human Resources Officer is a senior-level management executive who's in charge of recruiting and hiring employees. In addition, a CHRO is responsible for employee development and retention.
COLA - A Cost of Living Adjustment is when wages, salaries, and benefits are increased to offset the effect of inflation. It ensures that employers can maintain a standard of living that boosts employee satisfaction and retention in the workplace.
CTO - Compensatory Time Off is a plan where employees can take leave days as compensation for working extra working hours, for instance, on holidays or during the weekend.
DBP - A Defined Benefit Plan offers employees specified benefits when they retire. The benefits depend on years of employment, salary history, plus other factors, and it can be in the form of a lump sum or monthly payment.
DOL - The Department of Labor enforces and administers a wide range of labor laws under the federal government.
EAP - Employee Assistance Programs are typically sponsored by the employer and implemented to help employees resolve personal or work-related issues that affect performance.
EDP - Employee Development Programs are designed to improve employee performance by providing training to develop skills and abilities. This also helps organizations to attain more of their goals.
EE - Employee: This is a common addition to any employment abbreviation list used. It's one of the most popular human resource abbreviations and it typically represents payroll deductions from an employee's paycheck. The term can also refer to Equal Employment.
EEOC - The Equal Employment Opportunity Commission is a federal agency that fights workplace discrimination.
EI - Employee Involvement simply means the inclusion of staff or employee engagement that helps organizations to better meet their goals
EIN - An Employee Identification Number is a nine-digit number used by the IRS for the purpose of tracking a company's tax report. It's also known as a Federal Tax Identification Number.
FSA - A Flexible Spending Account allows employees to spend their pre-tax dollars to pay for healthcare and related expenses. This reduces an employee's taxable income helping them to save money.
FTE - Full-Time Equivalent is calculated by dividing an employee's scheduled hours with the designated hours for a full-time workweek. The resulting figure is used to determine the employee's workload.
HRIS - A Human Resources Information System helps HR practitioners collect, organize, and store data about an organization's employees. This software solution helps to streamline the management of valuable employee data.
HRM - Human Resource Management is HR terminology that encompasses a wide range of activities, including recruiting, hiring, onboarding, and developing an organization's employees. In essence, HRM involves employee management that contributes to an organization's success.
HRO - Human Resources Outsourcing is when an organization hires a third party to administer HR services, policies, and procedures.
KPI - Key Performance Indicators are performance measurement tools. They help organizations determine the effectiveness of a policy or procedure by comparing results against a set target or objective.
LOA - A Leave of Absence is when an employee takes time off from. The leave is authorized by the company and may or may not be paid.
MBO - Management of Objectives or management by planning is a strategy that focuses on improving an organization's performance by focusing on setting goals that are communicated to employees by management.
NEO - New Employee Orientation is a process designed to help new hires transition into their roles smoothly.
OJT - On The Job Training is training, instruction, and practice that's provided to employees who need help developing the required skills and abilities for their roles. This ensures employees can complete tasks successfully in the future.
OSHA - The Occupational Safety and Health Administration is an organization that helps businesses to stay compliant by ensuring that employers provide employees with a safe working environment. OSHA is one of the most popular HR acronyms that human resource management should thoroughly understand.
OT - Overtime refers to any additional hours worked by an employee above 40 hours per week.
PIP - A Performance Improvement Plan is designed to help underperforming employees who are failing to meet specific job goals or complete tasks according to the required quality level. Usually, performance improvement plans are personalized to address each employee's unique needs.
PHR - A Professional In Human Resources is an individual with a relevant HR certification, such as SHRM-CP credentials.
PTO - Paid Time Off is when employees take authorized time from work and still get paid.
RIF - A Reduction in Workforce is when a company shrinks the size of its workforce by getting rid of specific positions permanently.
RTW - Return to Work involves onboarding current employees who have spent some time away from the workplace.
SHRM - The Society for Human Resources Management is a membership association that highlights HR issues and provides valuable resources for HR professionals.
SWOT - Strength, Weakness, Opportunity, Threat – A SWOT analysis helps HR to better manage their workforce.
TEE - A Training Effectiveness Evaluation Plan helps HR to assess the efficacy of a particular training program.
TLM - Time and Labor Management systems are put in place to help organizations save money through the efficient management of resources.
USCIS - The United States Citizenship and Immigration Services oversees the country's immigration systems. When recruiting, HR practitioners have to be sure they're complying with immigration laws.
VA - Veterans Administration or Veterans affairs is a term that falls under the human resource abbreviations for VA. VA human resources involve the recruitment and hiring of the VA community.