What is work flexibility?
Having a more open approach to the workday is a fantastic idea for many individuals across the workforce, and the great news is that flexible workplace strategies can be easily taught and implemented for a more productive atmosphere. Having staff that can approach their roles in a responsive, decisive manner without having to worry about restrictions will foster a more dynamic mindset – and employers can even adapt flexibility to promote a better way of working for everyone.
Creating a solid plan for the everchanging face of the workplace can include allowing employees to work from home, to travel with less restrictions and even to punch in at varying times. It can be cheap to bring these practices to reality, as well as save you money in varying mays, so let's take a look at what being flexible could do for well-functioning work surroundings.
Types of flexibility in the workplace
Workplace flexibility doesn't only apply to the workforce – there are actually a few different areas that can be focused on to maximise the way a business functions. When it comes to the benefits of flexibility in the workplace, it can be worth knowing what the options are to ensure well-rounded efforts.
When considering the advantages that can come with adaptability, it's important to take the everyday running of the business into account and flexible processes and schedules are the next places to look. Updating simple things like working arrangements, having more fluid scheduling (including self-scheduling), and even considering the times that employees both come into and leave work can all help to support these endeavours.
Remember that not all employees will need to be in the office, and that some may even need to travel for work, so implementing tools like time trackers and encouraging telecommunications can be a fantastic idea. As working from home has become a forced reality for many workers, it can be imperative to work within a new set of parameters for a more tailored approach.
Working to a more relaxed schedule will prove to be a worthwhile exercise for a host of employees and can be a really simple way to increase the output of all kinds of workers, so it's something that many businesses will be willing to adapt to for optimum results vs outlay.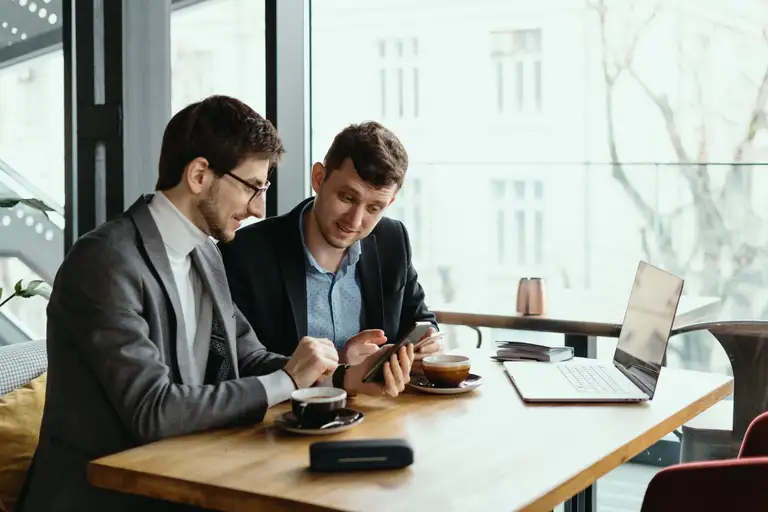 Benefits of workplace flexibility
It's time to talk about workplace flexibility best practices and the benefits of a more adjustable working environment. One of the great things about bringing these types of strategies into play is that everyone will get to enjoy a better work-life balance. Studies show that those who are happy in their personal and working lives are more productive, better equipped to deal with challenges, have a higher level of employee satisfaction (and are in turn less likely to leave their position), are more trustworthy and can be better matched with the work that is expected of them.
For employers, simply putting in the effort to work with employees in a more relaxed way can lead to a healthier workplace and a more prominent reputation that will encompass other areas of business, like customer engagement and satisfaction. In an ever-evolving age where reputation is heavily relied upon for potential employees just as much as consumers and those wanting to do business, it's becoming ever more important to maintain good standing, an excellent work ethic and even a diverse working environment.
Some of the best ways to promote workplace flexibility for employers are:
Provide feedback

Offer mentoring and guidance where necessary

Recognise and reward top performers

Promote both independent and team work ethics
Ways to increase workplace flexibility
When thinking about how to improve flexibility in the workplace employers may want to consider the following examples:
Work with HR

to improve employee relations

Implement performance reviews

Offer overtime to those who have been demonstrating a more flexible approach

Dedicate a set amount of time each day to tackle issues

Work overtime to assist employees who may be struggling

Bring in new software to increase efficiency

Be open to those wanting to work from home
Encouraging flexibility can be a fantastic way to tie up all the loose ends currently causing issues you may not even be aware exist. You can have a room full of talented employees, but without a great working environment, they may disengage with their jobs and be tempted to go elsewhere. When you aim to be open to change and customise their roles in your business, you can promote trust and foster a new level of value that only comes from collaborative work.
Remote work can be a great example of flexibility – and can have its benefits all-round, too. Many individuals are finding that working from home at least a few days a week can increase their motivation. Being able to complete work at better suited hours, or being able to prioritise real-life commitments can be extremely healthy and up productivity.
With the newfound focus on working from home (mainly due to the pandemic), flexible working has never been more important to businesses and their employees. It has been such a successful endeavour in fact, that it's quickly becoming one of the simplest and best ways to get the most out of a workforce. With an easy-to-implement methodology, little financial outlay and a host of supporting tools and resources that will allow you to bring a greater level of trust to your specific team, it is certainly looking like the right decision for a host of niches.
If you found this post useful #share it: