There may be times during the working day when you simply need the expertise of an individual who is tasked with one specific role. This is where internal mobility practices can be implemented to ensure that every individual can be put to good use within your company, vertically and laterally, for maximum results - no matter the project at hand. In many cases, the right internal mobility program can work hand in hand with career agility to meet the needs of the modern working environment.
What is internal mobility?
As more and more businesses are beginning to focus on productivity and increasing employee output without adding unnecessary strain, it is becoming increasingly worthwhile to implement modern solutions to ensure everything functions at top capacity without burden. Internal mobility is one of the newer methodologies to hit the market, but it can be especially worthwhile for businesses to leverage the skills and experience of their workforce to meet their goals.
When considering the internal mobility definition, you may come across the terms career mobility or talent mobility, but these all have the same core focus. This is to provide a better framework for industry talent to move between roles for the benefit of individuals, teams and the wider business.
Internal mobility examples include vertical moves, where employees may transition from lesser to more important roles, and lateral moves where they retain their status, but change job description.
Why does internal mobility matter?
The modern workforce simply doesn't function in the way that it used to with both employers and employees having more extensive expectations when it comes to aspects like value, productivity, learning potential, job growth and more. This means that comprehensive solutions are now more necessary than ever before to attract talent, retain employees and ensure that everybody is happy while the business continues to succeed.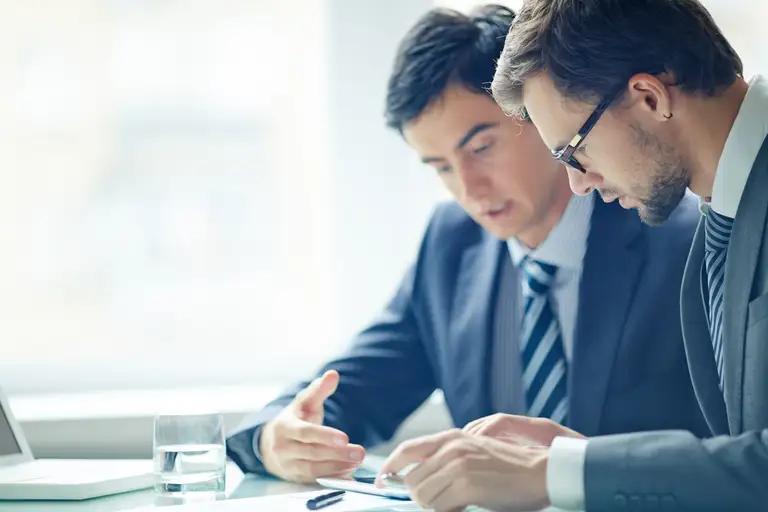 One of the biggest factors in 2022/23 is that talent pools are extremely diverse and companies are not limited to hiring in just one location, but this presents a host of challenges and could cost time, money and effort to source the right candidates. Often, there are existing employees within the workforce who have the right skills (or a passion to learn new ones), so looking within the company to hire with internal mobility in mind could be the most worthwhile solution.
What are the types of internal mobility?
Lateral mobility

Vertical mobility

Career agility

Mentorship

Promotions
Each of these types of internal mobility can be worthwhile implementations to encourage existing employees to better engage with their existing skill sets and potentially develop new ones, while giving senior staff members and executive teams the ability to mentor and better support the individuals that work under them.
Four best practices of internal mobility
1. Promote integration
There are a host of processes involved with internal mobility meaning that you will need to implement it throughout every stage of the employee lifecycle to reap the biggest rewards. There can be worthwhile applications in recruitment and onboarding, performance management, succession planning and even offboarding.
2. Install development frameworks for all teams
An internal mobility recruiter will have the ability to not only select the right candidates from internal sources, but also to build a worthwhile development framework to define the skills and competencies that a current employee will need to grow within your business. The good news is that these frameworks can provide a more general overview for the entire enterprise, or be curated to meet the needs of each team. The aim will be to define the levels of career progression by outlining all roles within the company (regardless of hierarchy), with a definition of the necessary soft and hard skills to move internally to these positions.
3. Offer continuous training
One of the top aspects of internal mobility to ensure best practice is continuous training. When you provide the opportunity for growth within your business, it will be important to offer the necessary training, mentorship programs and more to help employees in their efforts. In most cases, it can be worthwhile to task managers with team coaching - and this can include offering advice and access to the most appropriate learning resources for their needs.
4. Maximise the potential of internal mobility software
As the modern workplace needs modern solutions, it can be a good idea to make use of all the tools and software available to facilitate internal mobility. This could mean implementing internal job boards, work time trackers and document management software as just a few examples.
Six benefits of internal mobility for your business
Daily opportunities for employees to grow in their current roles

The ability for employees to focus on a more agile, forward thinking mindset

A more thoughtful, tailored approach to employee growth and learning that will boost company sentiment and diversity

Greater flexibility in job roles for employees and employers

A new and innovative approach to developing a host of skills

Improved employee retention and engagement

Overall better workplace performance

The potential to save money for businesses when hiring internally, as opposed to externally
Can internal mobility provide a more comprehensive hiring solution than other methodologies?
The answer to this question is yes, as it can be far simpler to implement than an array of other business practices. One of the biggest factors prompting business to use internal mobility is the fact that it creates a more connected workforce that feels valued, while increasing productivity and boosting revenue.
With an increased focus on learning and peer coaching to advance careers and the way your business functions, there are benefits to be had all round. It can be worthwhile to keep in mind that for maximum functionality, internal mobility will be necessary throughout the entirety of the company.
If you found this post useful #share it: